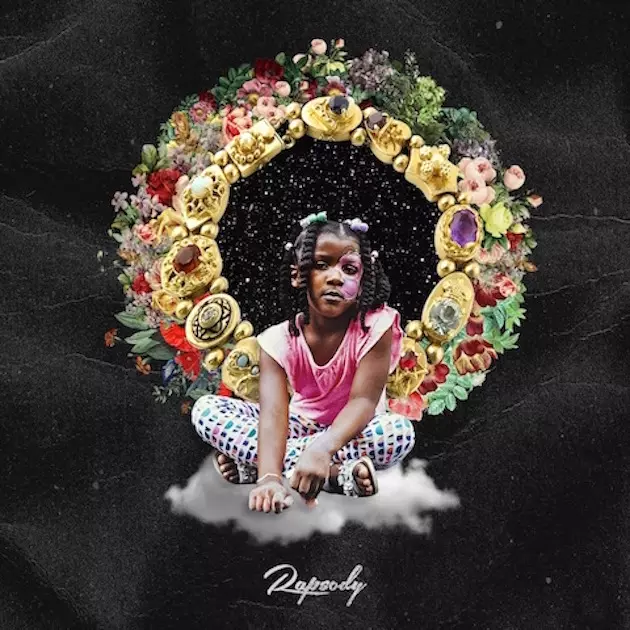 Rapsody's New Album Features Kendrick Lamar, Anderson .Paak and More
Jamla Records
Rapsody has slowly been making a name for herself in hip-hop and now it appears the hardwork has paid off.
On Tuesday, the Roc Nation rapper released a teaser for her upcoming album, Laila's Wisdom, and revealed the tracklist will include Kendrick Lamar, Anderson .Paak, Black Thought, Busta Rhymes, Musiq Soulchild, Gwen Bunn, Lance Skiiiwalker, Terrace Martin, BJ The Chicago Kid, Moonchild, and more.
While Rapsody didn't reveal any further details about the upcoming album, the trailer included a song with Anderson .Paak, which will presumably be on the project. Pre-orders for the album are available now.
Earlier this month, she dropped off the first single from the album -- a collaboration with Busta Rhymes called "You Should Know." Featuring a sample of Goodie Mob's "Cell Therapy," Rapsody spits, "Flow so much I need lifeguards / Not like Rikers, them some whole new bars / Influenced by many but I'm a whole new star, yeah / There's levels to this but I'm a whole new floor / They talking keys to success but I'm a whole new door."
In 2016, Rapsody signed to JAY-Z's Roc Nation. Laila's Wisdom will serve as the follow-up to 2012's The Idea of Beautiful, and is Rapsody's first album release under Roc Nation. The new album is set to release on Sept. 22.
Check out the teaser and tracklist for Laila's Wisdom below.
Rapsody Laila's Wisdom Tracklist
1. "Laila's Wisdom"
2. "Power" featuring Kendrick Lamar and Lance Skiiiwalker
3. "Chrome (Like Ooh)"
4. "Pay Up"
5. "Ridin'" featuring GQ
6. "Sassy"
7. "Nobody" featuring Anderson .Paak, Black Thought and Moonchild
8. "Black & Ugly featuring BJ the Chicago Kid
9. "You Should Know" featuring Busta Rhymes
10. "A Rollercoaster Jam Called Love" featuring Musiq Soulchild and Gwen Bunn
11. "U Used 2 Love Me" featuring Terrace Martin
12. "Knock On My Door" featuring BJ the Chicago Kid
13. "OooWee" featuring Anderson .Paak
14. "Jesus Coming" featuring Amber Navran
See 100 Hip-Hop Facts That Will Blow Your Mind