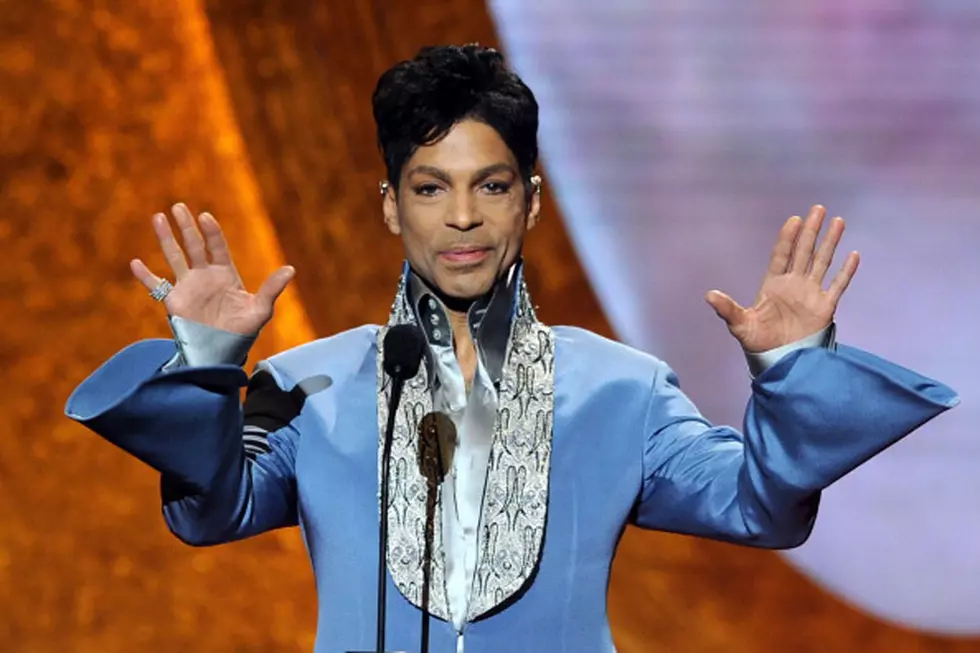 Prince's Bible, Navy Silk Suit, Personal Copy of 'Purple Rain' and More Up for Auction
Kevin Winter, Getty Images
Prince's memorabilia continues to be a hot ticket item at auction houses two years after his death. The newest lot has several unique artifacts that devoted Prince fans might want to have in their collection (we are talking to you Questlove).
According to TMZ, over 27 items previously owned by the late Purple One will be up for sale. The items on the auction block include Prince's personal copy of his classic 1984 album Purple Rain, with a starting bid at $1,500.
Some of the most interesting items included in the auction are Prince's Jehovah's Witness Bible, expected to fetch $7,000, and the guitarist's navy silk suit with a starting bid of $10,000. There's also a ton of accessories up for sale including a diamond-encrusted ear cuff, wedged shoes, cufflinks, a pair of sunglasses and a batch of Prince's old backstage passes.
You can thank Prince's old bodyguard for giving up the goods. If you are interested in buying a piece of music history, head over to Heritage Auctions and place your bid. The auction closes on July 21. Check out the lot at TMZ.
Last May, fans had a chance to buy some of Prince's guitars and clothing at an event held by Julien's Auctions.
The late music icon's custom-made yellow Cloud guitar, an estimated value of $60,000 to $80,000, was up for sale, as well as a replica of the 1981 Honda motorcycle, decorated with purple and pink love symbols, that he drove in the film Purple Rain.
Worst to Best: Every Prince Album Ranked