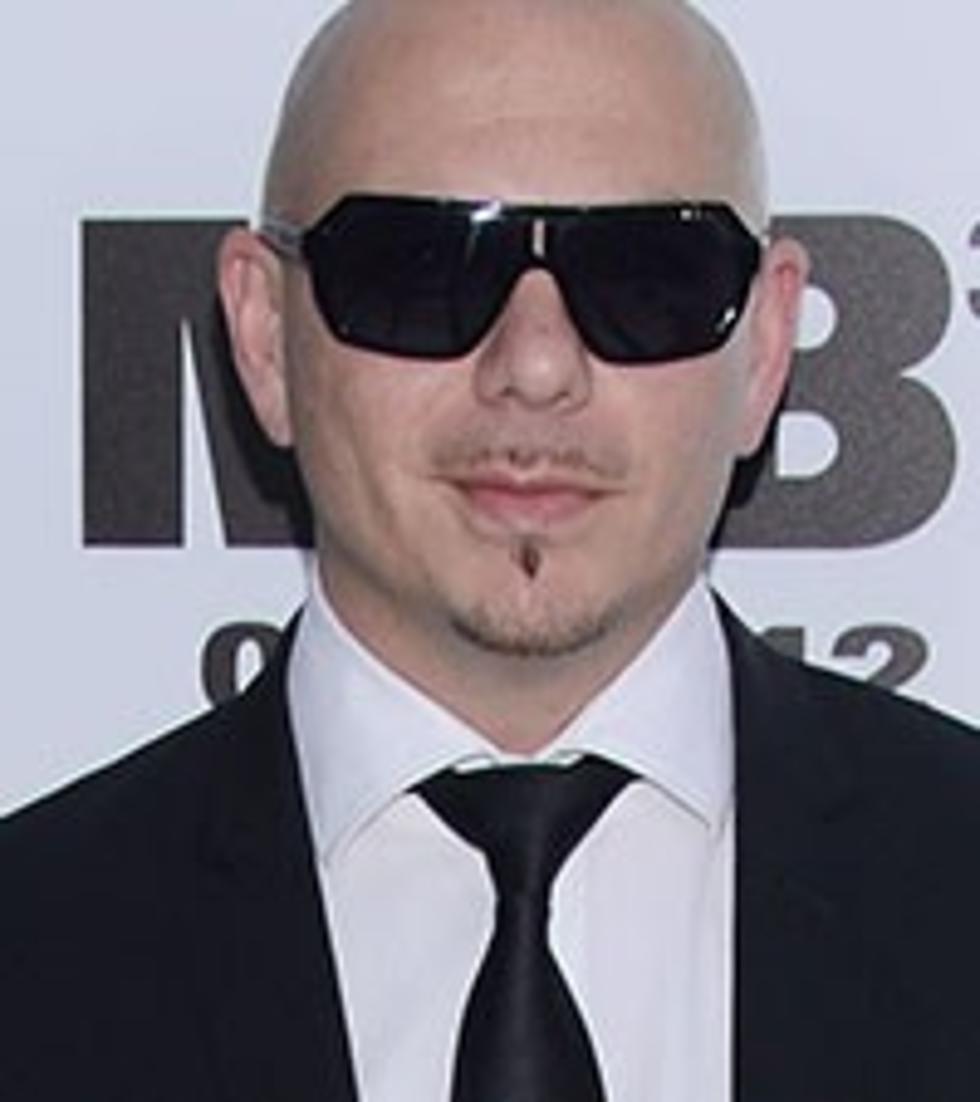 Pitbull, Homeless: Why His Mother Threw Him Out
Stephen Lovekin, Getty Images
Pitbull's mom definitely tried to stop the party when she kicked her son out of the house after she discovered the rapper was hanging with the wrong crowd and dabbling in drugs.
In a new interview with Access Hollywood Live, Pitbull recalled the fights he had with his mom while growing up as a teenager in Miami, Fl. "She said, 'Grab what you can in 20 minutes and get out!'" he said. "I said, 'alright.' I respect my mom, my mom is my father and my mother and she's the one that has made me a man. And at the same time, why I respected that when she told me that was because she spoke very clearly with me and...I broke the deal...[the deal was] she goes, 'I understand that you're gonna be out here, due to the neighborhood that we live in and you're gonna be dibbling and dabbling, whatever, but there's one thing that I don't want you to do and that's be involved with this type of substance or product,' and I did."
Looking back, Pitbull says he's glad his mom was upfront about her rules with him. "I respected the fact that she said, 'I understand what's going on out there...I understand that you might get in trouble,'" he shared.
Fortunately, Pitbull soon cleaned up his act and was welcomed back to the house. In a previous interview, Pitbull has opened up about the tough times he encountered -- and how his mom's strength helped him achieve his goals.
"When I was growing up, [it] was the typical story of a single mother just trying to make it happen," he said. "She had three jobs. [She said] there are no problems, just solutions, never stressing, even though it was a big stress. My mother always found a way to make it happen. So that taught me a whole lot as far as life. Don't worry about it, where God closes a door to open a window. That type of a slogan was always said. Her teaching me what it was to believe in myself and have confidence in myself and if I worked hard anything was attainable, it's what taught me to be able to live life the way I wanted it."
Even though they are close now, Pitbull says they sometimes still fight. "I guess you could say that she raised me so well that sometimes we bump heads," he explains.
Watch Pitbull's "Don't Stop The Party" Video
See Photos of Jay-Z's 40/40 Club Launch in Brooklyn