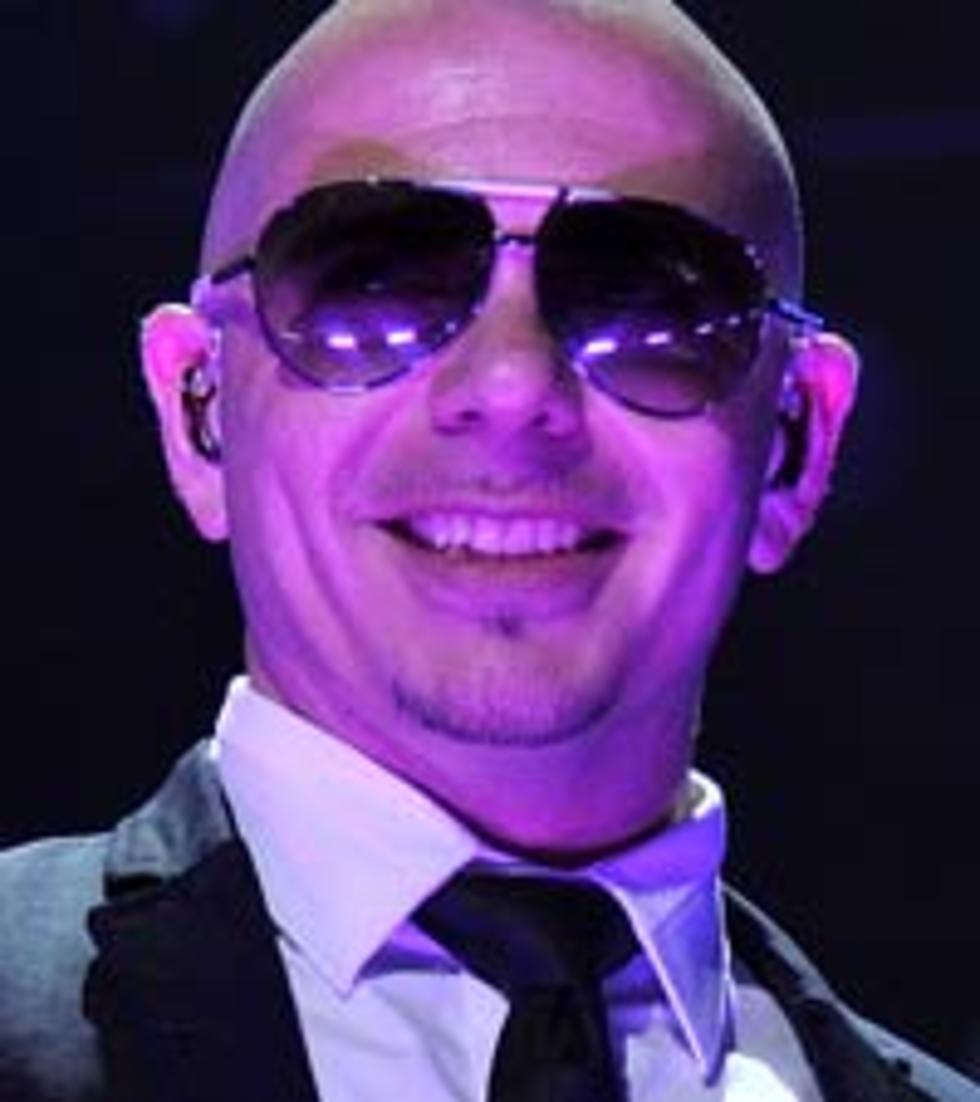 Pitbull 'Back in Time': Rapper Releases 'Men in Black 3′ Theme Song
Stephen Lovekin, Getty Images
The Planet Pit creator commences the track by letting listeners know he's "reporting live from Cape Canaveral" -- a location in Florida famous for launching spacecraft. After name-checking Big Syphe, the song's producer, he launches into lyrics that describe his hometown of Miami and how he "flipped" the dress code, making "a billion out of 15 cents" and gives some insight into the song's title -- "to understand the future we have to go back in time."
At the 2:50-mark, there's also a dubstep break, which easily gives DJ's with a fondness for the genre a place to transition the song into their sets.
'Men in Black 3' hits theaters May 25.
Listen to Pitbull's 'Back in Time'

Watch Pitbull's 'Give Me Everything' Feat. Ne-Yo & Nayer Video