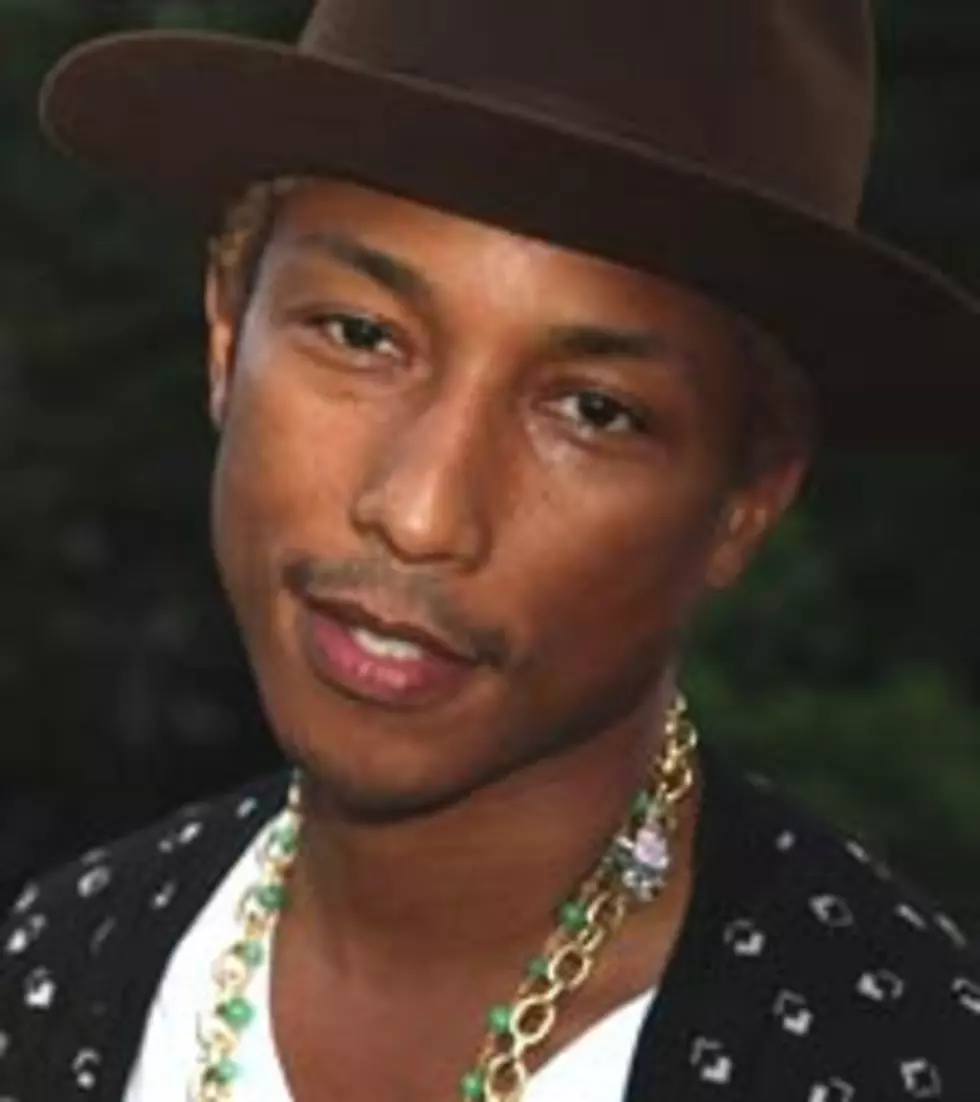 Pharrell Williams Negotiating Deal With 'American Idol' to Be New Judge — Report
Getty Images
According to Us Weekly, Mariah Carey's future "American Idol" co-stars are very close to signing their own deals with the hit reality competition show for it's upcoming twelfth season. Youngest Jonas Brother Nick Jonas and famed producer, singer and rapper Pharrell Williams are the frontrunners for the gig!



N.E.R.D. frontman Pharrell, 39, is reportedly negotiating the terms of his own contract. "Everything is looking good, but they're still working out details," an insider claimed. As talented and established as he is, we'd be surprised if Williams scores a paycheck anywhere near Mariah's rumored $18 million deal.
Earlier this month, judges Jennifer Lopez and Steven Tyler announced they would not be returning to the show for its upcoming season. The only remaining original "Idol" judge, Randy Jackson, has yet to make a statement about his future on the program, but he's reportedly transitioning into a "mentoring role."
Nick and Pharrell join the likes of Adam Lambert and Toby Keith on the list of previous potential "Idol" judges. We'll have to wait and see if their names stick!
Watch "Pharrell Williams Speak With Steve Stoute About the Tanning Effect"