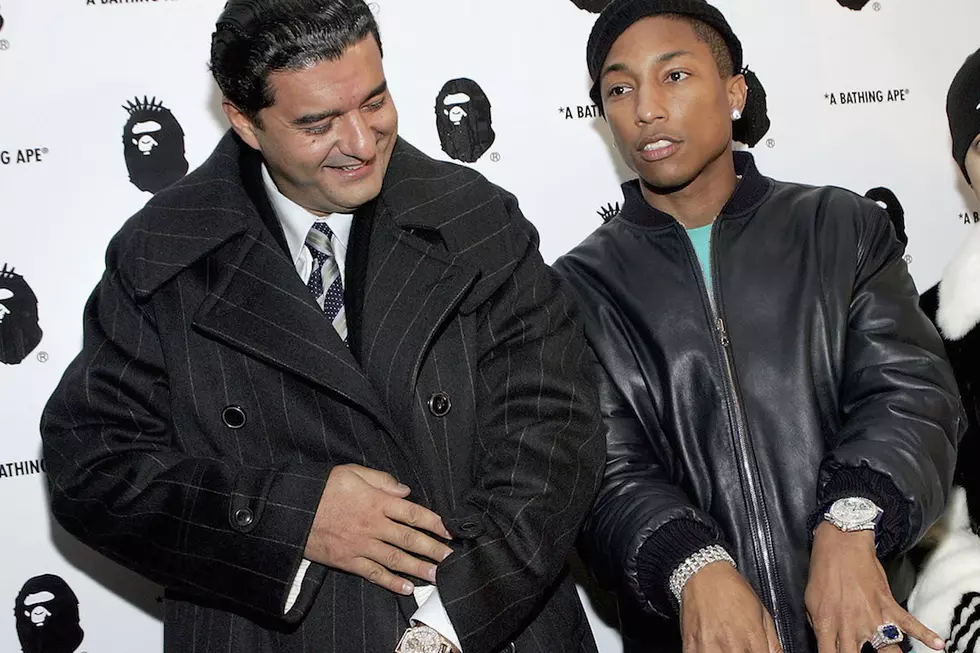 Jacob the Jeweler Salutes His Favorite Customer Pharrell: 'He's So Talented'
Paul Hawthorne, Getty Images
Jacob "The Jeweler" Arabo is still in the jewelry business. Years after outfitting your favorite rappers with blinged-out chains, Arbo has relaunched his store Jacob & Co.
In an interview with Page Six, Arbo revealed who his favorite client. "My favorite customer is Pharrell," he said.
"He is so talented and he actually designs jewelry, and we make decisions together," he continued. "He gets involved from beginning to the end."
Arbo, who has blessed A-List clients like Kanye West, Jay-Z, 50 Cent and others with icy jewelry, remembers outfitting the late Notorious B.I.G. with some bling. "He had great ideas for jewelry," he recalls. "He came in almost every week to see what I was making."
Although Arabo has been a successful jewelry maker for three decades, it hasn't been without its share of downsides. In 2008, he was sentenced to 30 months in prison for lying to federal investigators during an inquiry into a money laundering case. After being released from prison, Arabo re-emerged more focused than ever before.
In April 2017, Arabo teamed up with West to help him launch his 12-piece jewelry collection inspired by 14th-century Florentine art. "I wanted to create something that represented timeless love," West told Vogue about the jewelry.
If you're interested in copping some pricey jewels, head over to jacobandco.com.
10 Rappers and Singers With the Iciest Chains [PHOTOS]