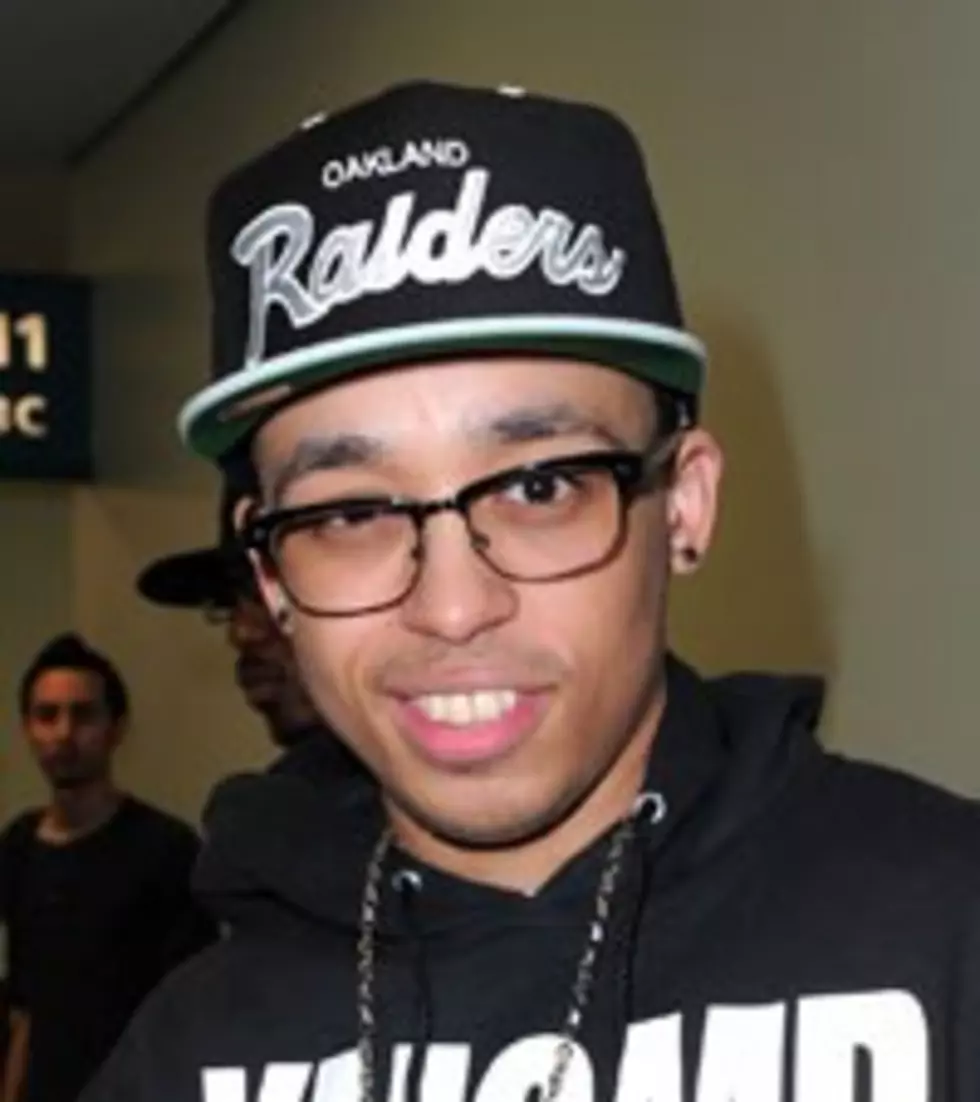 Peter Gunz Confronts Affion Crockett Over Cory Gunz Diss
Getty Images for Reality Rocks
Hip-hop comedian Affion Crockett has been labeled "the next Jim Carrey" for his impeccable impression work (that's how long he's been doing his thing), but when he spoofed Young Money rapper Cory Gunz earlier this week, he received some unanticipated feedback.
After hiring an actor to channel the 24-year-old's unique flow and appearance in the promo for his Jamie Foxx-produced 'In the Flow' series on FOX, Crockett was confronted by Cory Gunz's unhappy daddy, Peter Gunz, of 'Deja Vu' fame, who had some jokes of his own.
The altercation took place on Shade 45's 'Sway in the Morning' show, where Crockett was discussing his appreciation for Cory's talents, when Peter Gunz suddenly appeared from behind a curtain, rocking shades and a hoodie, and proceeded to intimidate the visibly shaken impressionist.
"It was all fun and games, it was like a parody Pete!" the show's host Sway said in an attempt to intervene.
"That's not what we do though," Peter responded angrily. "Cory don't find the s--- funny either. Where you get off doin' that dogg, seriously. Imagine being his age and seein that s---. What we do, we strip n----s naked and pistol whip 'em, and make 'em do the 'Dougie,' man. It's not a f---in' game."
The comedian then attempted to save face by explaining that he had asked Cory's permission to lampoon him in the promo clip, which also featured impressions of Jay-Z, Kanye West, Lil Wayne and Freeway, and claimed that his Twitter account had the direct messages to prove it.
"I told Cory I was gonna do that. I spoke to Cory," Crockett responded, sounding unnerved. "I told him about ... tell him to bring his phone, so you can see the text messages, the DM's."
When he mentioned direct messages, Gunz could no longer keep a straight face, and the room broke out into a collective howl as he gave Crockett a big hug, revealing that the joke was on the comedian.
Watch video of the confrontation here. While Cory Gunz' debut album does not yet have a release date, Affion Crockett's 'In the Flow with Affion Crockett' premieres on Sunday (August 14), on FOX.


Watch Lil Wayne's '6 Foot 7 Foot' feat. Cory Gunz
if(typeof AOLVP_cfg==='undefined')AOLVP_cfg=[];AOLVP_cfg.push({id:'AOLVP_865327477001','codever':0.1,'autoload':false,'autoplay':false,'displaymnads':true,'playerid':'89761511001','videoid':'865327477001','width':476,'height':357,'playertype':'inline','stillurl':'dynamic','videolink':'#','videotitle':'dynamic','videodesc':''});