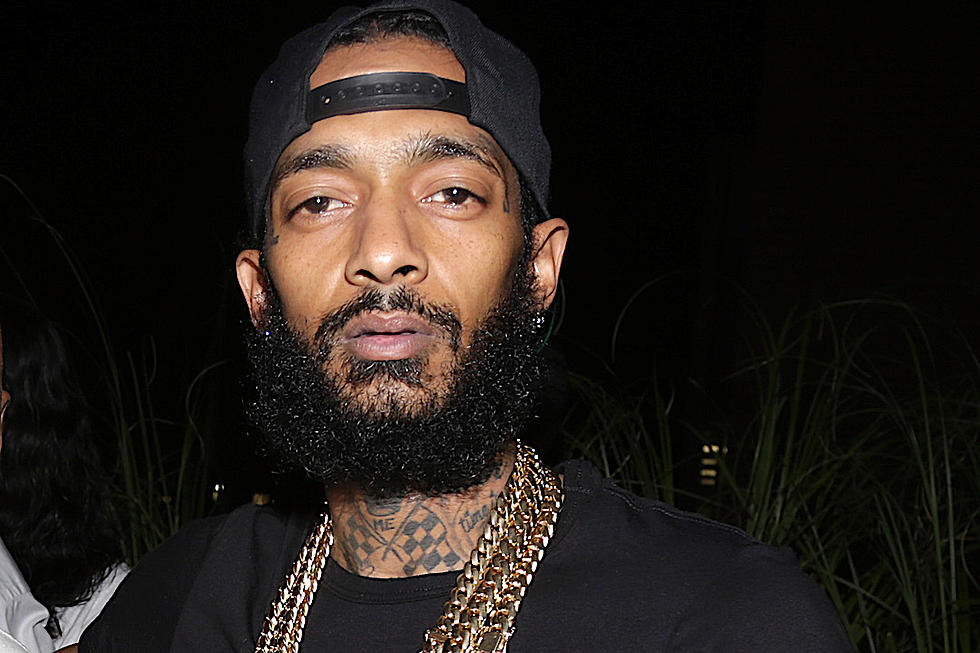 Nipsey Hussle's 'Victory Lap' Album Release Party Ends in Gunfire
Jerritt Clark, Getty Images
Nipsey Hussle's Victory Lap album release party was marred by gunfire late Saturday night (Feb. 17). The rapper was hosting the event at the popular World on Wheels skating rink in Los Angeles.
According to HipHopDX, one person was shot and rushed to Cedar-Sinai Medical Center. There's no word on where the shooting actually took place or the condition of the shooting victim.
An eyewitness, who didn't want to be identified, told HipHopDX that she heard the gunshots and saw people falling down.
"I was on my way to the ATM and I heard bullets start flying by," she said. "I saw people falling down. It was like mass hysteria. I couldn't see who got shot. We just started running and didn't look back."
"I just kind of heard it happening," she continued. "I couldn't really tell how many people got shot because so many people were falling. Everyone scattered and were climbing over each other to get away."
We took a cursory glance at Nipsey Hussle's Instagram page and appears that the rapper and celebrity guests had a great time at the release party.
Prior to the event, Neighborhood Nip had a run-in with the LAPD. Cops reportedly towed his Brinks truck, which he was using to promote his new album. The "Rap N----s" rapper told TMZ that he's being unfairly targeted by the police.
"We are putting on for the city. We are showing love. We are raising the expectations of young n----s that come out the the hood," he said. "And we don't understand why the police want to hate on that."
Law enforcement sources told TMZ that Hussle's Brinks truck was towed because it was parked in a handicap spot without handicap plates. Plus, when police ran the plates, they discovered the vehicle's tags were expired six months ago so it had to be impounded.
Reps for Nipsey Hussle had no comment on the shooting that reportedly occurred at World on Wheels.
13 Comeback Rap Albums That Saved Careers