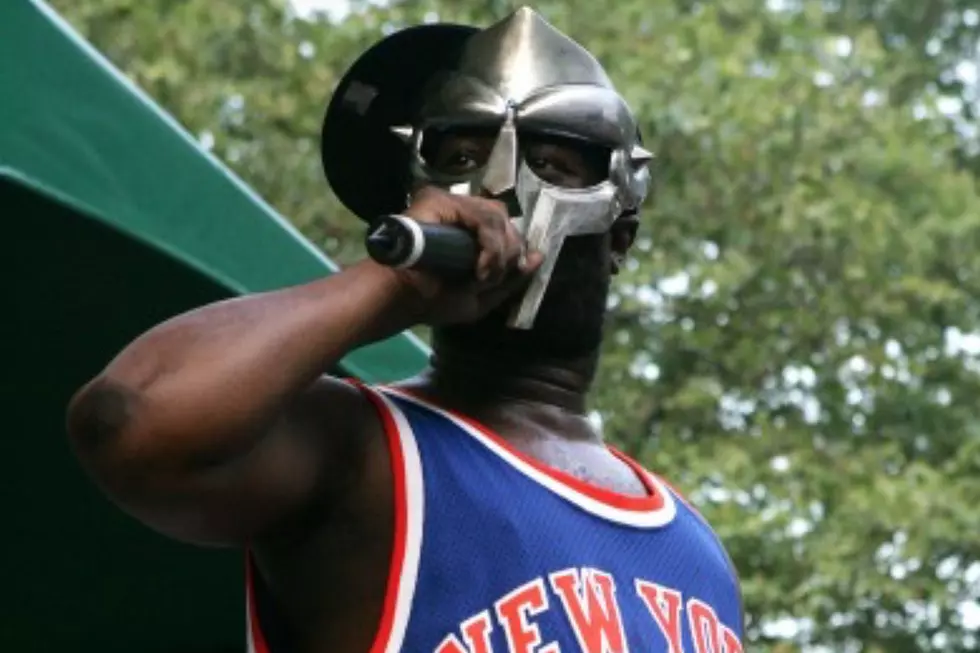 MF Doom Presides Over Wedding, Fans React on Twitter [PHOTO]
Peter Kramer, Getty Images
MF Doom is one of the most reclusive rappers in the game. However, he made a special appearance at fellow rapper-producer Egon's wedding last week. The mask-wearing rhymer officiated his wedding and it's an amazing sight.
There's not much information about who Egon married and what was said during the ceremony. But MF Doom donned a formal suit and wore a silver mask, which covered his face.
When the photos popped up online, some fans were scratching their heads while others saluted Doom for celebrating love.
"Why is MF Doom officiating weddings...Why is he so skinny...Never been this confused in my life," wrote one person, while another commenter tweeted, "MF DOOM WILL MARRY ME AND MY HUSBAND ONE DAY."
And since it's Halloween, it only makes sense that fans donned the infamous MF Doom mask for spirited holiday. We are kind of impressed at people who made their own makeshift sliver mask with arts & crafts materials. Check out the photos below.