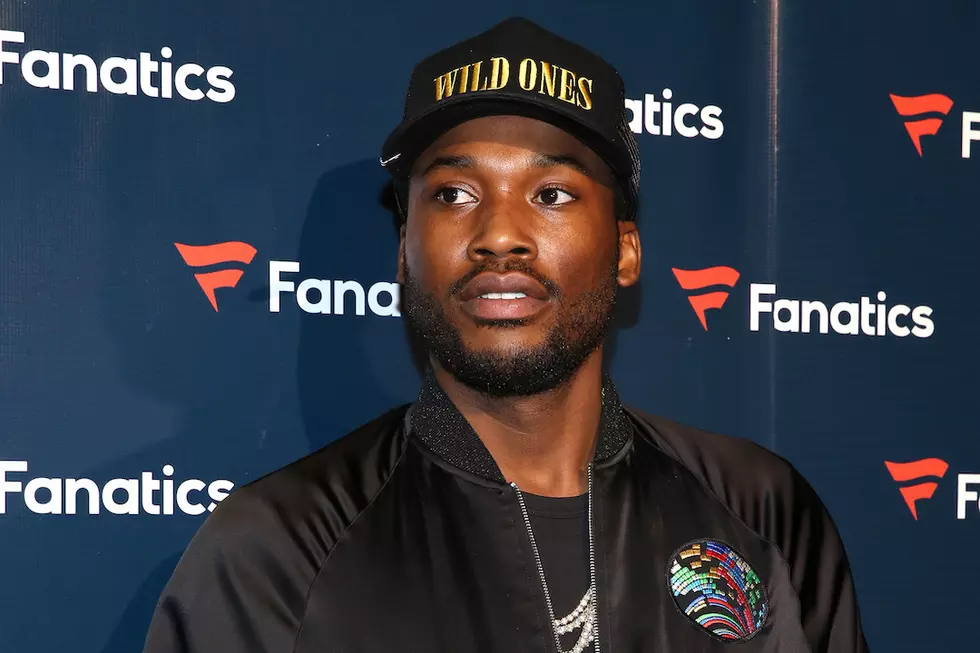 Meek Mill Reportedly Received Note from Court Clerk Asking for Money
Robin Marchant, Getty Images
A couple of developments surfaced in regards to Meek Mill's ongoing legal case. Apparently, a court clerk handed the Philadelphia rapper a note asking him for money during his probation hearing.
TMZ posted the letter from Court Clerk Wanda Chavarria, who begged Mill for money during the hearing. In the missive, Chavarria said she had bad credit and desperately needed money to pay her son's tuition at Virginia Commonwealth University.
"It is every parent's hope to provide the best for their children," she wrote. "Unfortunately, I am unable to fully financially support Marsell's dream of going to college and pursuing his dream."
"This will probably be my son's last semester at VCU if the tuition isn't paid for this year and unfortunately with my bad credit, I am unable to secure a loan or cosign a loan for my son. Anything you can do is very much appreciated," she added.
Chavarria admitted to slipping him the note without the judge's knowledge. Nevertheless, her son was able to stayed in school and is expected to graduate in May.
This latest news adds to the controversy surrounding Mill's judge, Genece Brinkley, who has been accused of asking favors from the Dreamchasers leader.
According to Meek's lawyer, Joe Tacopina, Brinkley asked him to fire his Roc Nation manager and hire her "friend" Charlie Mack. For the record, Mack said that he doesn't know the judge. In addition, she asked Mill to remake the Boyz II Men track "On Bended Knee" and shout her out in the song.
Reps for Meek Mill had no comment on the matter.
25 Rappers Who Have Been Shot