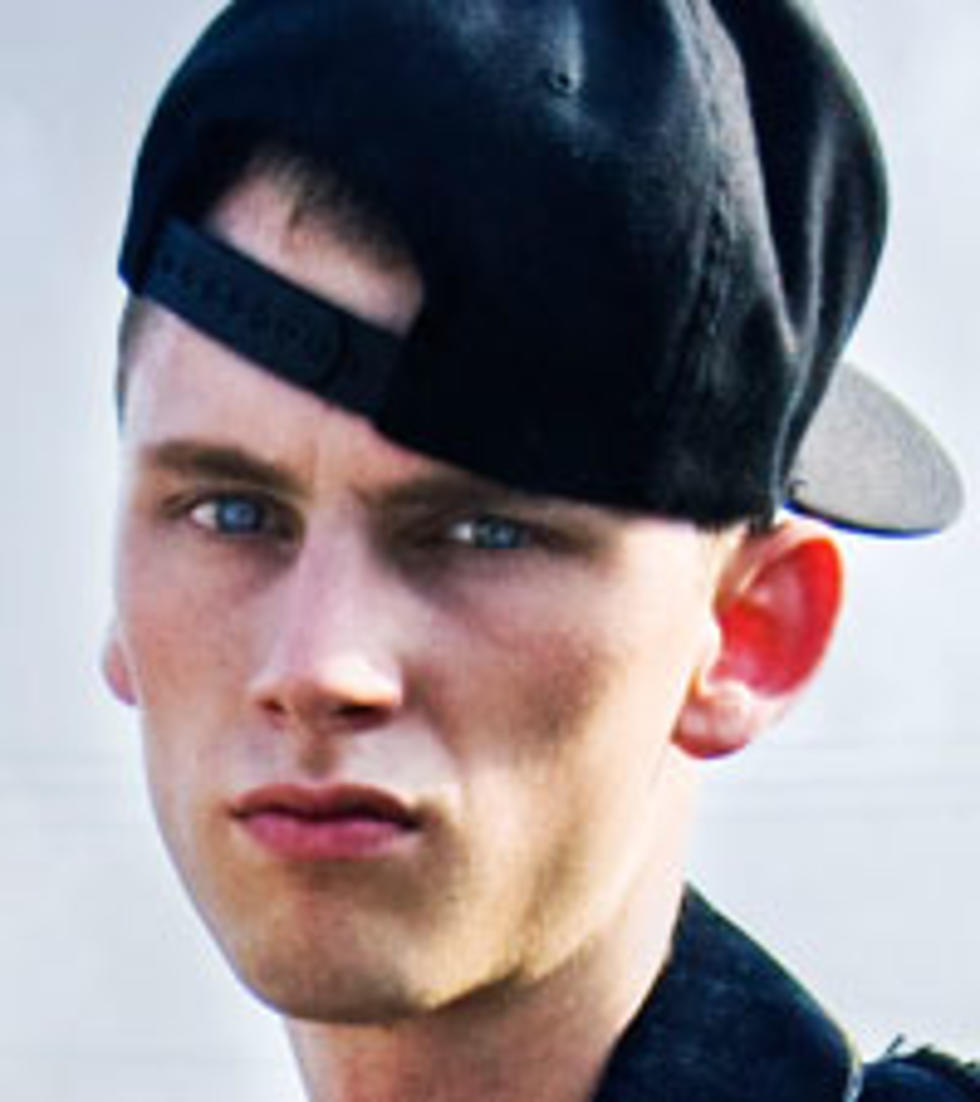 Machine Gun Kelly & Waka Flocka Get 'Wild' — Listen
Bad Boy Records
The 21-year-old Cleveland, Ohio rapper, who signed with Diddy back on August 3, released the high energy club single 'Wild Boy' on the 'net last night (September 1), but his hometown fans got first listen, via Cleveland's Z107.9, who debuted the song earlier in the evening.
"If you plan on whoopin somebodys ass, raging, or just getting black out drunk...do it to [this song]," Kelly tweeted, in anticipation of playing the song on the radio.
Dropping yet another Lebron James dis in the wild-out anthem, MGK attempts to resurrect Kurt Cobain, while Waka Flocka incites a riot on the Lex Luger-helmed heater, rapping "Cobain's back, Cobain's back, got these crazy white boys screamin' Cobain's back/ I call my weed Nirvana, smells like teen spirit."
"Waka randomly came to my show and raged IN the crowd with me. after that we created 'Wild Boy,' no industry politics, just REAL s---." The Cleveland MC explained of the collaboration.
MGK shot a video for his mixtape cut 'Stereo' on Monday (August 29), which was directed by Colin Tilly, who has previously shot clips for Chris Brown, Diddy and Justin Bieber.
Machine Gun Kelly is currently hard at work on his Bad Boy debut, 'Lace Up,' which is due shortly.


Listen to Machine Gun Kelly Featuring Waka Flocka Flame 'Wild Boy'


Watching DJ Khaled Featuring Waka Flocka Flame 'Welcome to My Hood (Remix)'
if(typeof AOLVP_cfg==='undefined')AOLVP_cfg=[];AOLVP_cfg.push({id:'AOLVP_940177222001','codever':0.1,'autoload':false,'autoplay':false,'displaymnads':true,'playerid':'89761511001','videoid':'940177222001','width':476,'height':357,'playertype':'inline','stillurl':'dynamic','videolink':'#','videotitle':'dynamic','videodesc':''});