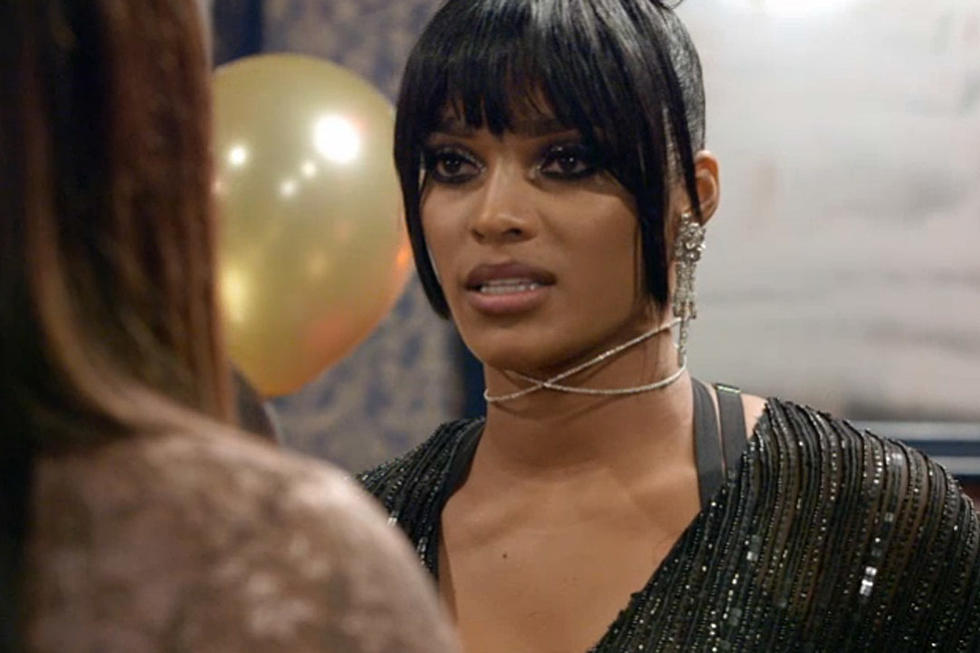 'Love and Hip Hop' Atlanta Season 5, Episode 6 Recap: Joseline's Revenge Plot Begins
VH1
Let's start with her initial meeting with Chris, Mimi's girlfriend. Not only did Joseline keep bringing up her and Mimi's previous trysts but also continued to refer to Chris as a woman, which, as we learned a few episodes ago, that Chris doesn't identify as being a woman.
Things got more awkward when Stevie J showed up and kept saying that Chris was beautiful, which Mimi specifically told him not to do. Despite how Stevie and Joseline spoke to Mimi and Chris, both kept their cool. However, we're sure this drama is only beginning.
Now back to Joseline, she continued to show her evil ways when Scrapp and his brother came to say hello. Joseline was cordial but slipped in the fact that she heard that their Uncle Stevie and mom, KK, used to have an affair and even threw in that he could be more than their uncle. They guys quickly went to Stevie to tell him what happened.
Joseline continued pulling out the punches when she brought former enemy, Dawn, as a special guest. While everyone was in shock, Tommie, who was ready to give Joseline a piece of her mind, decided to target Dawn in her tirade instead. Apparently Dawn has been spreading rumors about Tommie even though the two have never really met. Tommie confronted Dawn, who revealed she had no clue who Tommie was. This enraged Tommie so much that she almost started swinging but was held back by security and Scrapp.
Following the party, Stevie sat down with Joseline and warned her not to take part in any tomfoolery. But after watching her do her thing after all these seasons, Joseline will clearly do what she wants when she wants to.
Meanwhile there were other members of the cast who also had their own interesting moments. Now that she's really done with Scrappy (for now), Tammy set Bam up with Waka Flocka Flame's cousin. While she was open to meeting him, Bambi wasn't afraid to speak her mind during the date.
Then KK reunites with her family and seems to have pushed her issues with Scrapp aside for the sake of her late nephew. After not ever going to Dolla's gravesite, KK finally felt that she should do that with her family.
Finally, there's Momma Dee. Not only is still on bad terms with Rasheeda's mom, but she's also been having problems with Ernest in the bedroom.
She then brings those issues to a dinner with Rasheeda and her mom, Deb Atney, Ernest and Scrappy. While most of the table was hoping for a relaxed dinner, Dee made a ruckus and spoke of her issues with Rasheeda's mom but, more importantly, the fact she's not getting any satisfaction from her man.
Will Momma Dee finally get the loving that she needs? And will Joseline really ruin everyone's lives? Tune in next week to find out.