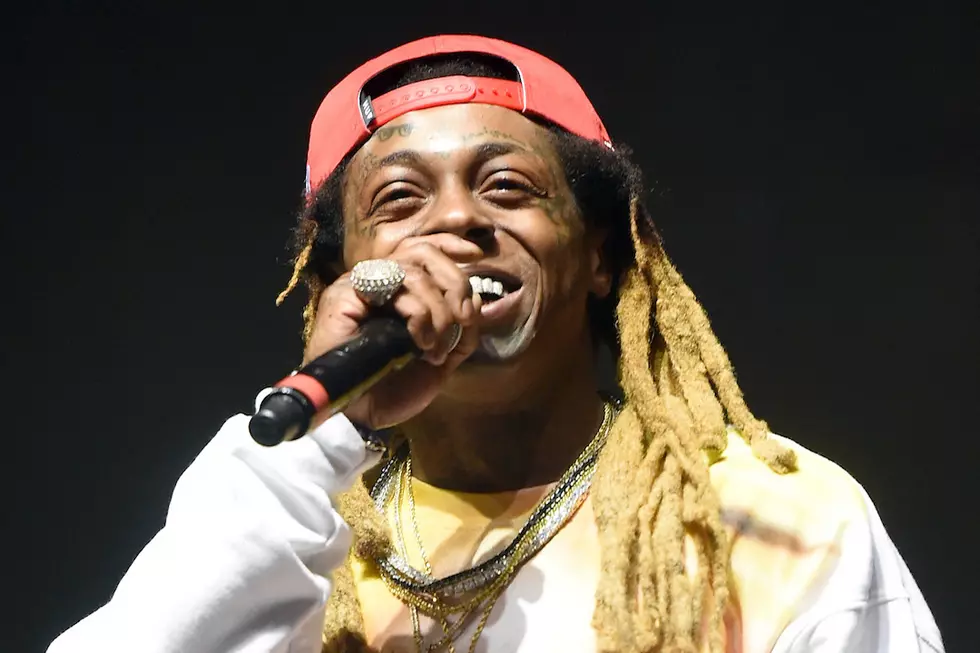 Lil Wayne Possibly Delivering 'Dedication 6′ This Month [VIDEO]
Kevin Winter, Getty Images
As fans patiently wait for the arrival of Lil Wayne's long-delayed album, Tha Carter V, there's word that new music from Weezy is on the horizon.
According to XXL, Wayne's manager, Cortez Bryant, teased that a new Weezy mixtape could drop this month. In an Instagram Live video, Bryant told viewers that Dedication 6 will be the rapper's next project. "Maybe D6 in November, not December, that's too long," he said.
Wayne has hinted that a Dedication 6 mixtape is coming with DJ Drama as the host of the project. However, the rap veteran has been relatively quiet on the music front as of late.
Despite a couple of health scares, Weezy reportedly stays in the studio booth recording new music.
"He a workaholic thats what got him to where his is now man," Bryant told TMZ. "He's epileptic thats the reality of it. So it's something we know we'll have to deal with the rest of his life."
As for Tha Carter V, Wayne says the album is done and he's going to drop it when the time is right.
"I just don't want to put it out the wrong way," he told Q93's Wild Wayne. "Honestly, I can do what I want at any time."
"The fans deserve it to be right and that's how it's gonna be," he continued. "I'ma make sure it's right. I can drop whatever I want to drop. That's why I keep dropping whaatever I want to drop. But I'm not gonna give them Carter V the wrong way."
G-Unit, DJ Clue & 'So Far Gone': 20 Unforgettable Mixtape Moments of the '00s