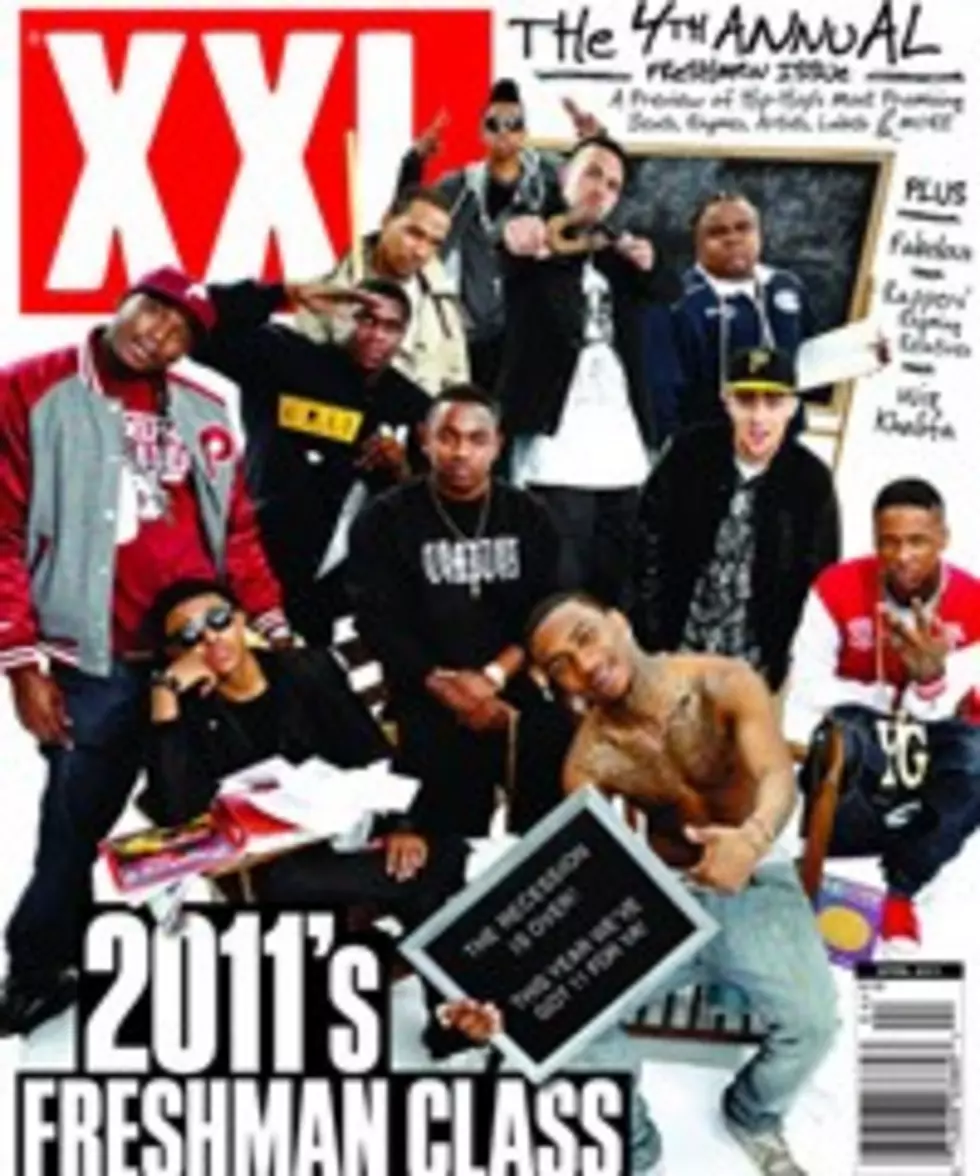 Lil B, Lil Twist, Yelawolf & More Make 2011 XXL Freshmen Class
Karen Civil
Around this time each year, hip-hop fans begin to eagerly anticipate and debate the rappers that will make the XXL Freshmen Class list. Usually one has to wait until the magazine's issue hits newsstands to get the full list, but this year the cover has leaked nearly a month early and spread far and wide. The eleven spitters XXL thinks you should watch are: Lil Twist, CyHi Da Prynce, Big K.R.I.T., Meek Mill, Diggy Simmons, Kendrick Lamar, Fred the Godson, Lil B and YG.
As usual, there are some names on here that are hardly freshmen and could be considered a safe bet across the board. Yelawolf, for example, already had an explosive 2010, seemingly coming out of nowhere at the beginning of the year before signing a major label deal and eventually inking a partnership with Eminem's Shady Records. Big K.R.I.T. made numerous year-end Top 10 lists and topped the freshmen class as far back as June 2010, in our opinion.
The most questionable picks will surely be Lil Twist and Lil B. Twist, a junior member of Lil Wayne's Young Money imprint, is set to drop a debut album this year, but he's hardly created any buzz with mixtapes or singles thus far. Many are pointing to Tyga as a more obvious choice from that camp.
As for Lil B, the eccentric Bay Area inventor of what's known as Based Music, many in the hip-hop world are reluctant to embrace such as a strange, internet-based phenomenon. Lil B has already created more songs than the rest of the XXL freshmen class combined and doubled, but he's just now getting his first big look as an actual rapper with something to say. Can his stream of conscious flow enter the mainstream? Probably not, but it's an interesting choice by XXL in a year with a few overly safe picks.
Watch Lil B's 'Pretty Boy'