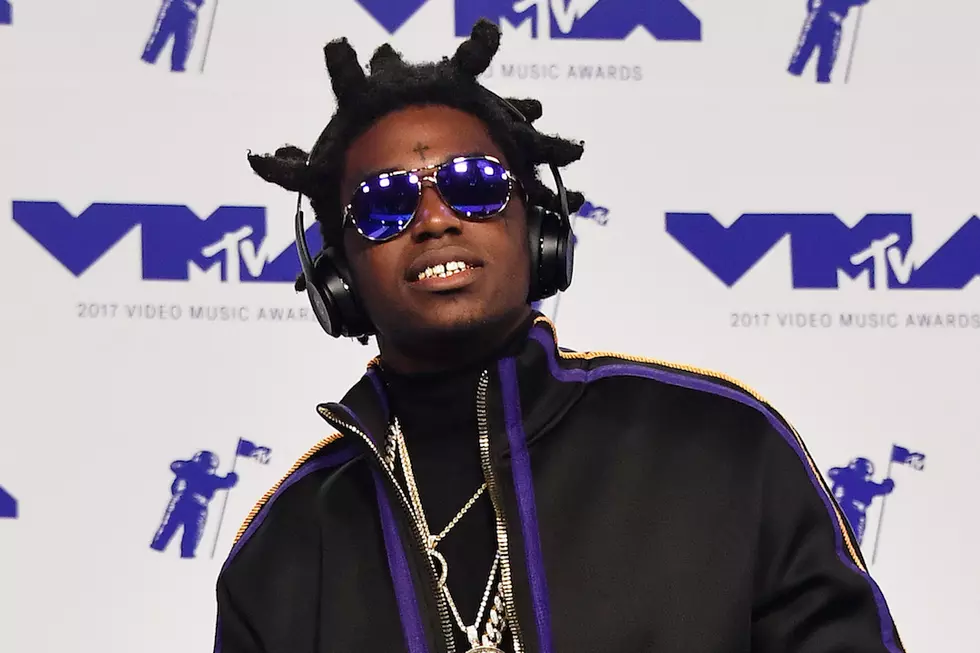 Kodak Black Has Three Charges Dropped from Home Raid, Still in Jail
Frazer Harrison, Getty Images
Kodak Black caught a small reprieve in his newest legal case where he was slapped with multiple charges including child neglect last month.
Kodak's attorney, Bradford Cohen, told TMZ that the State of Florida recently dismissed three charges in the case -- possession of a weapon or ammunition by a delinquent, grand theft of a firearm and child neglect.
Initially, the Florida rhymer was hit with seven charges following a raid at his Florida home back in January. Kodak was charged with one count of grand theft of a firearm, two charges of possession of a weapon or ammunition by a felon, one count of possession of cannabis over 20 grams, one count of child neglect and two counts of probation violation.
As you may recall, police were alerted to Kodak's Instagram Live where he was hanging out with several men holding guns and drugs. Even Kodak's young son walked into the room during the session.
As for his latest legal case, Kodak is still facing other charges, including marijuana possession and possession of ammunition. He's still in jail for a probation violation.
Reps for Kodak Black had no comment on the matter.
Kodak Black House Raided By Police While On Instagram Live
25 Rappers Who Have Been Shot