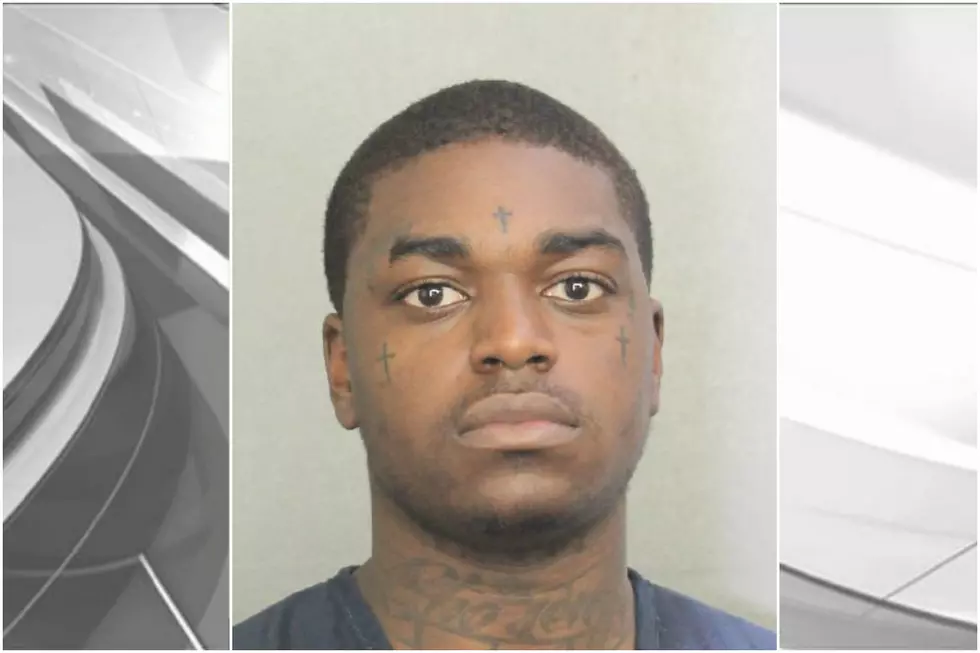 Kodak Black Arrested in Florida for Probation Violation
Broward County Sheriff's Office
Rapper Kodak Black was arrested in Broward County, Florida on Tuesday (Feb. 28). According to reports, Kodak Black, born Dieuson Octave, attended court in Broward County, Fla. today and was arrested by the courthouse for violation of probation.
Records show he violated probation for charges stemming from a May arrest that include strong arm robbery, false imprisonment, possession of a firearm by a delinquent and fleeing or attempting to elude law enforcement. He is currently being held at Broward County Jail without bond.
According to XXL, today's arrest stemmed from Kodak violating his probation by "failing to remain confined to his approved residence except for one half hour before and after approved employment, public service work, or any other special activities approved by the officer […] on various times and dates, as evidenced from the pictures on video showing the offender at various places that were not approved." Those places include a strip club called Club Lexx in Miami on or around Feb. 1 and Adrien Broner's boxing match in Cincinnati, Ohio on Feb. 18.
Black also reportedly violated probation by "failing to successfully complete an Anger Management Program and be responsible for the payment of any costs incurred while receiving said treatment, unless waived."
"The offender was instructed to attend the Anger Management Program at 5th Street Counseling Center, and on 2/14/2017," states probation officer Sandra Friedman. "He was unsuccessfully discharged from this program."
It has been confirmed that the remaining dates on Black's Back and Better Tour have been postponed, including a New York show planned for March 1.
"We are sorry to hear about the recent circumstances surrounding Kodak Black," said a rep for Atlantic in a statement. "His lawyers are working diligently on this matter and are hopeful that this will be resolved by next week."
10 Most Shocking Arrests in Hip-Hop