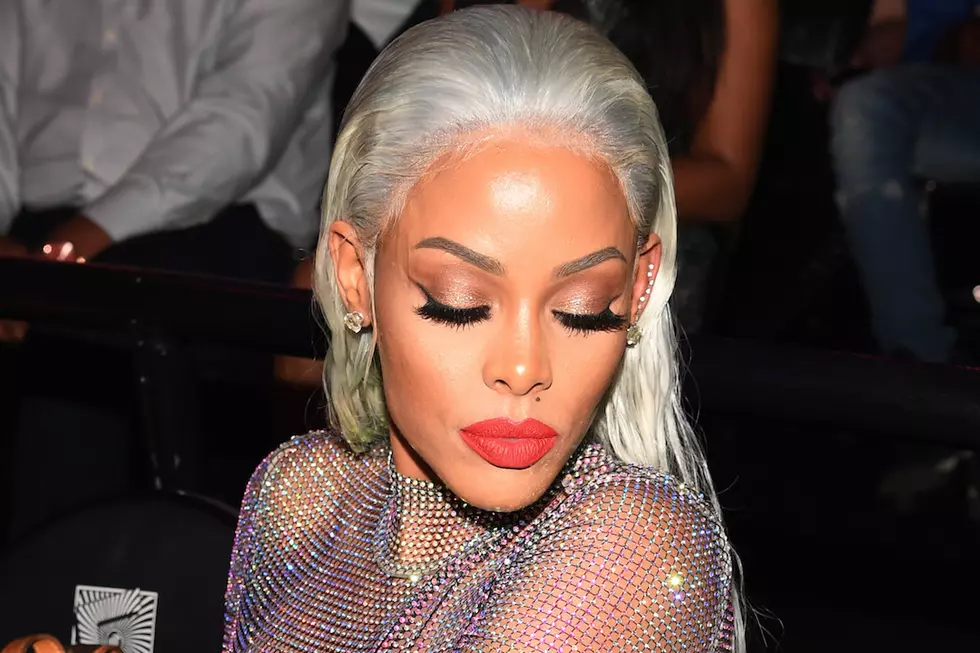 Keyshia Ka'Oir Rocks See-Through Bodysuit on the BET Hip-Hop Awards Red Carpet [PHOTOS]
Paras Griffin, Getty Images
Gucci Mane's fiancee Keyshia Ka'Oir had the most talked-about outfit at this weekend's taping of the 2017 BET Hip-Hop Awards in Miami. The sexy model rocked a silver mesh bodysuit that showed off every curve--and then some.
With the show in Miami, we can understand if she wanted to be comfortably breezy. Mission accomplished, girl!
The 2017 BET Hip-Hop Awards air Tuesday, October 10 at 8pm EST/7pm CST on BET.
Ka'Oir recently discussed how she fell in love with Gucci.
"I went on tour with Gucci in 2010 — that is when it really started to get serious. I fell in love with Gucci when I bathed him… I put him in a shower and just bathed him. I just did things to him and he looked at me and said, 'Wow, no one has ever bathed me before,'" she told Page Six. "I am a traditional Jamaican lady, that is what you do. You take care of your man."
The lovebirds are due to be married on Oct. 17. You can peep the trailer for The Mane Event below.