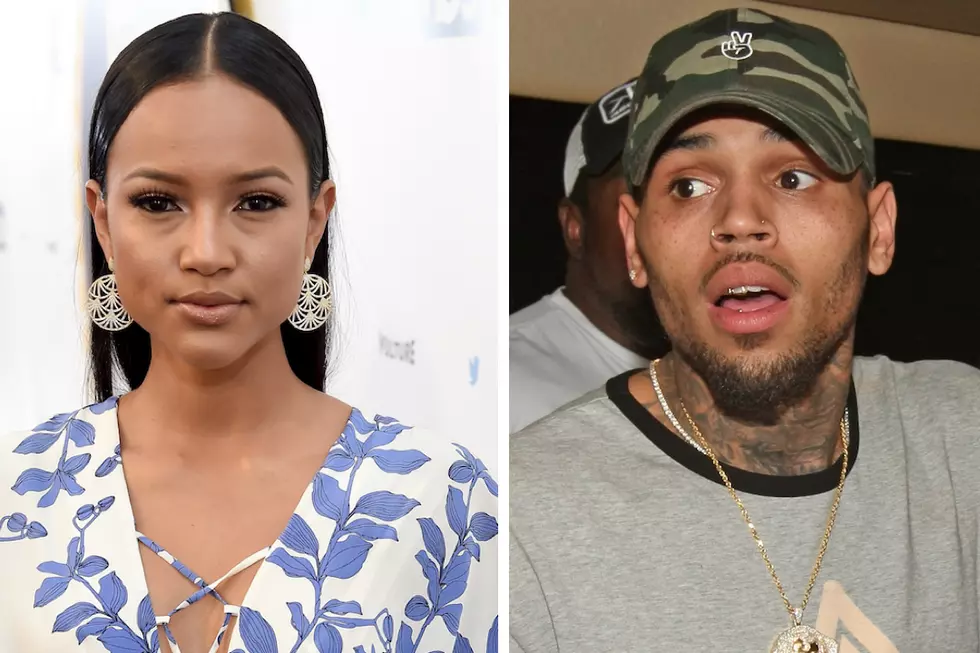 Karrueche Tran Denied Permanent Restraining Order Against Chris Brown
Dimitrios Kambouris / Mychal Watts, Getty Images
The courtroom showdown between Karrueche Tran and Chris Brown didn't happen. The actress-model was supposed to tell a judge why she needs a permanent restraining order against the R&B singer Brown but she didn't appear at her hearing today (May 23).
According to TMZ, Tran tried to phone in her testimony but the judge wasn't having it. The judge explained to Tran that in order to get a permanent restraining order against Brown she must appear in person or give a 12-day notice before the hearing that she would appear via telephone.
Apparently, Tran couldn't appear at the hearing because she was filming a TV show in New Orleans. The judge has postponed the case until Tran can file the proper paperwork and scheduled another hearing.
Oddly, Brown was also a no-show at the hearing. His lawyer claims that he was never served legal documents to appear in court although there's video of the singer getting served.
Tran wants a permanent restraining order against Brown because she claims that the singer allegedly threatened bodily harm to her and has physically abused her on several occasions.
See 10 Hip-Hop Couples That Didn't Last