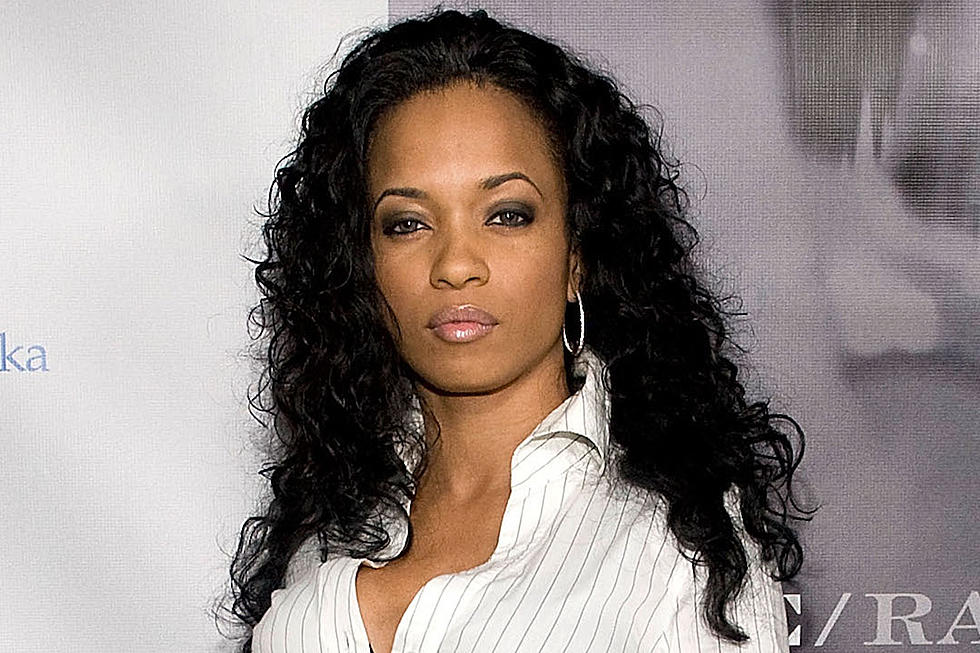 Karrine Steffans Outs Herself as 'Becky' from Beyonce's 'Lemonade'
Charley Gallay, Getty Images
Fans have been clamoring the gossip blogs wondering who is the elusive "Becky" that Beyonce talks about on her Lemonade track, "Sorry." Former video vixen Karrine Steffans recently outed herself as one of Jay Z's "Becky" - for at least a day.
In a written piece for XOJane, the 37-year-old sex author, also known as "Superhead," revealed that she is "Becky with the good hair" that had a sexual tryst with Hov during his heyday in rap (circa 2000), well before he married Beyonce. She writes in part:
Yes, I was one of Jay Z's Beckys back in the year 2000 for about three minutes, which is about as long it takes me to satisfy a man in the back of a Maybach while overlooking the beaches of Malibu.

Chauffeured away from the set, down the winding road, and closer to the shoreline, Jay and I feasted on our attraction to one another — rabidly and quickly. After just a few minutes, I lifted my head from his lap, wiped my lips, and knew we'd made a mistake. Over the next few years, I would see Jay again, as I became close with his then business partner Damon Dash. We never mentioned our Malibu melee and acted as if it never happened. My cousin Chuck would be livid.

This was pre-Yoncé, of course, but the fact is that a Becky is a Becky, and I was the Becky for many men, and they were all my salvation and my destitution. They were my reason and my rationale, my life and my death, and eventually, my fame and my infamy."
Steffans also writes about her marital woes including her break up with embattled actor Columbus Short. She revealed why she decided to kick him out after three months of marriage.
Reactions to the piece have been mixed with some people appreciating Steffans' candor about her previous life, while others believe that the author is seeking attention and publicity.
Steffans seems to take the notoriety in stride.
"Thank you to the tens of thousands of people who have read 'I Am Becky with the Good Hair,' today," she wrote on her Instagram page. "I appreciate the support. It's been a rough month for me and I needed the encouragement."
You can read Karrine Steffans' essay, "I Am Becky With the Good Hair," at xojane.com.
What do you think about Karrine Steffans outing herself as a "Becky"? Tell us in the comments below.