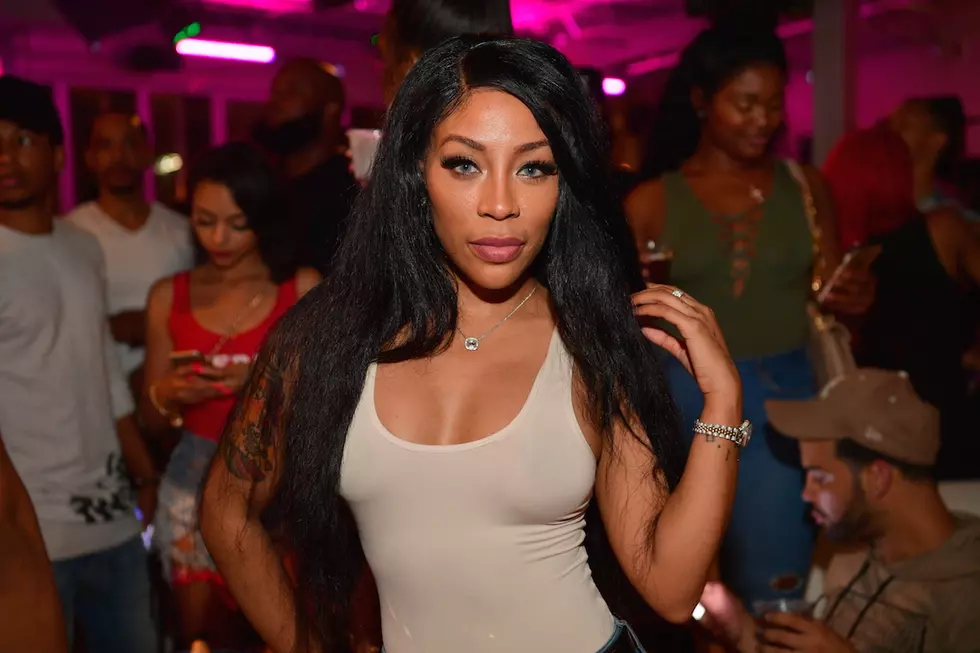 K. Michelle Addresses Negative Comments from Black Women: 'I Feel Bad for THEM'
Prince Williams, WireImage
K. Michelle is tired of black women bashing other black women on social media. The R&B singer went on Twitter to rant about the constant shade black women offered delivered via subliminal tweets and more.
"When I look at negative comments from people that don't know me the only bad comments are from Black Women? Thoughts?" she tweeted (via The Grio). "How can one complain of racial profiling and discrimination when we R just as guilty of the same crimes towards each other?"
"We have several of my peers who promote unity and black people bash them," he continued. "I don't want to hate my people, we have enough to deal with than bringing each other down," she continued.
K. Michelle's rant follows her Instagram post where she reflect on on her blessings and venerable music career. "The woman I've become scares the people I used 2 know. I was beefing with women twice my age for real," she writes. "Like for real these women are 40 and over and I'm STILL in my early 30s."
"They still are 40 plus still taking jabs, but they aren't even worth addressing. What Not this time," he continues. "I have some endorsements you guys are about to be blown away by so I'll let that eat you up sis. I fell into a position that God had already ordained. I don't want to be the worker. I am and will be the BOSS."
What do you think of K. Michelle's statements? Tell us in the comments below.