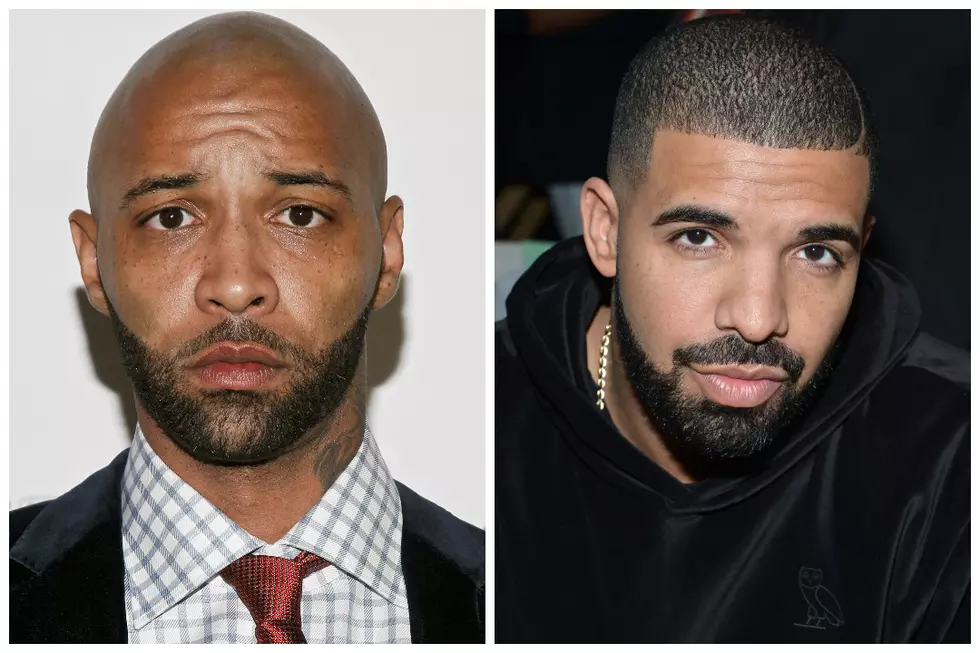 Joe Budden Drops Second Drake Diss, 'Wake'
Brian Ach, Grant Lamos IV, Getty Images
Joe Budden is tired of waiting. After dropping his Drake diss "Making a Murder (Part 1)" Budden clearly expected a more prompt response from Drizzy, or you know, a response period. But alas, Joey was unable to get a rise out of him. So, he's back at it with another diss, "Wake."
On the track, Joe accuses Drake of trying to steal other people's shine, while they remain in the shadows, specifically mentioning how Drake was M.I.A. in Fetty Wap's "My Way (Remix)" video. He also name-drops The Weeknd, Migos and ILoveMakkonen as examples of artists who Drake supposedly did dirty.
"Bodied Versace flows, copy, that he stole / Ay dios mio, sorry Migos, adios amigo / Was that your plot all along? / Why you ain't do that vid with Fetty but you hopped on the song? / No really, we want a Party album / But you keep stealing all of Party's album / To go and put it on your party album / It's plenty reason to slay you/ Kept going up Tuesday's and now The Weeknd just hates you / Are you life less?"
And, check this: the song dropped at 2:13 a.m.—the exact time Drake was born. So will Drake respond this go-around? Joe is itchin' for a battle and there's a good chance that if Drizzy remains silent, he'll go at him again.
Listen to Joe Budden's "Wake"