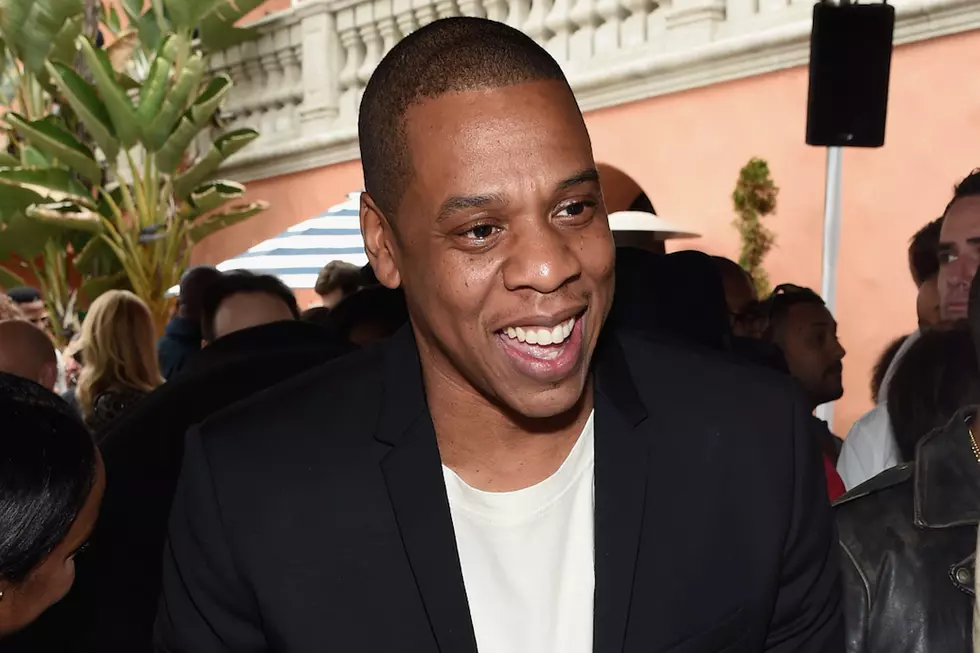 Jay Z, Alicia Keys, Beyonce, Nicki Minaj & More Launch Streaming Service TIDAL [VIDEO]
Larry Busacca, Getty Images
Jay Z's new streaming service TIDAL is finally here. The rap mogul held a press conference on Monday (March 30) to introduce his new company, which is being touted as the first-ever global artist-owned music platform.
Alicia Keys, who is among several owners of the company, appeared at the podium to be the spokeswoman for this new streaming service. The R&B songbird promised that TIDAL will change the way fans listen and consume music.
Artists such as Jay Z, his wife Beyonce, Calvin Harris, Chris Martin (of Coldplay), Daft Punk, Jack White, Jason Aldean, J. Cole, Kanye West, Deadmaus, Madonna, Nicki Minaj, Rihanna and Usher all graced the stage to show their solidarity and support behind TIDAL. Each artist is also an owner in the company.
"Wow! This is incredible and so powerful," said Keys of her partners who have all sold millions of albums in their perspective careers.
During her speech, Keys said that TIDAL's mission goal goes beyond commerce. The idea is to connect music to the listeners and create experiences that last a lifetime.
Keys also promised exclusive content from all the aforementioned artists. "We want to hold on to the health and sustainability of our music around the world," she said. "To preserve the value of our music."
Afterward, all of the artists signed a declaration to provide a stellar music experience for their fans.
And with that, TIDAL has officially launched. There's no word on how these artists are going to bring such a rewarding music experience to the listeners, but we should hear something soon.
On Twitter, some people expressed skepticism on how TIDAL is going to be an improvement over the already popular Spotify and Beats streaming services. Read some of their tweets below.
Watch TIDAL's #TIDALforALL Ad Campaign Video
10 Music Milestones From Great Black Artists