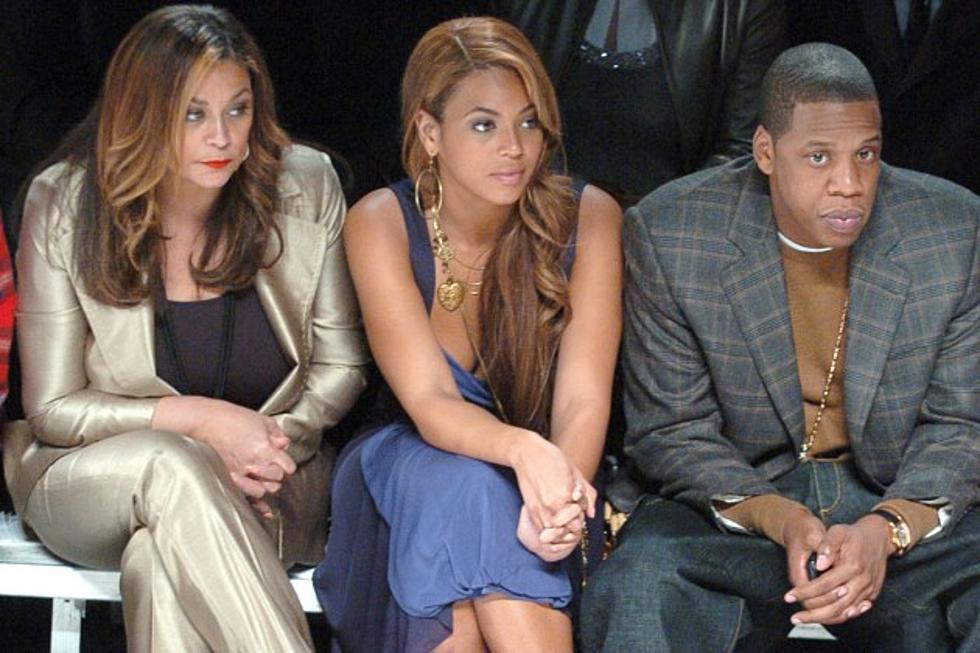 Jay Z's Advice to Beyonce's Mom: 'Date Younger Men'
Dimitrios Kambouris, Getty Images
Cougar alert! Jay Z may be almost 15 years older than his wife Beyonce but when it comes to his mother-in-law Tina Knowles-Lawson, the rapper once advised her to snag a younger man.
In a sizzling hot cover story for Ebony, 61-year-old Tina explains that Jay told her to date younger men following her 2011 divorce from Mathew Knowles. Tina and Mathew were married for 31 years -- and managed Destiny's Child from their inception -- but split amid numerous reports of his infidelity.
However, Tina (or as Destiny's Child fans have come to call her "Mama Tina") didn't take her son-in-law's advice. Earlier this year, the gorgeous stunner tied the knot with 68-year-old actor Richard Lawson aboard a yacht.
The all-white ceremony was witnessed by a host of friends and family. Beyonce, Jay Z and daughter Blue Ivy were all aboard the yacht for the elegant affair. Newlyweds Solange and Allan Ferguson, along with Solo's son Julez, were also present to celebrate Tina's second time getting hitched.
Check out Tina open up about Beyonce, Solange, their "real family dynamic" and more in the July 2015 issue of Ebony.
See 10 Stars' Tattoos Inspired by an Ex-Lover