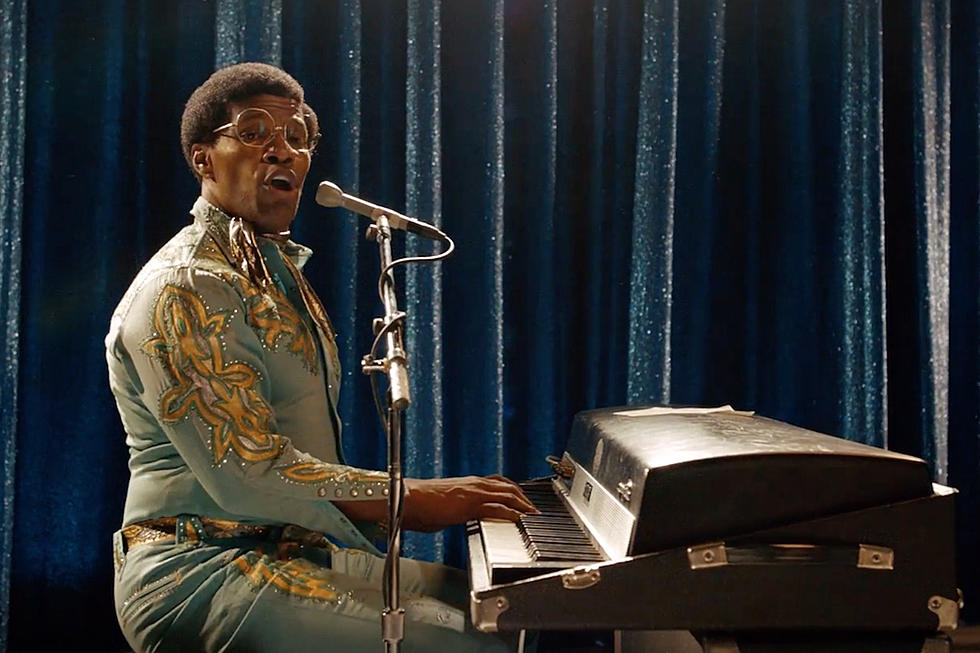 Jamie Foxx Is a Rhinestone '70s Soulster in Funny Verizon Ad
YouTube
There were a few laughs at the 2016 MTV Video Music Awards, but a hilarious blend of music and comedy was found during the commercial breaks. On Sunday (Aug. 28), Verizon Wireless released their newest ad featuring their pitchman Jamie Foxx.
The one-minute commercial features Foxx as a 70's-inspired piano man named Ryan Stoan Cowboy performing "The Best Just Got Better" on a Hammond organ. Looking like an Afro-ed rhinestone cowboy, Foxx croons the benefits of Verizon's new LTE Advanced service, which has 50 percent faster peak speeds in over 450 cities nationwide.
"Old girl just called me / Get yourself together / 'Cause on Verizon the network just got better," he croons.
In other commercials, the 48-year-old singer-actor is outwitting other competing networks who tried to dress and act like him but simply don't have the savoir faire to pull it off.
No matter if you are a Verizon customer or not, you will love Foxx's commercials and he's a very convincing pitchman. Can you hear him now?
When Foxx is not pitching wireless services, he's working on major television projects like White Famous. The series, which Foxx is co-producing, stars Jay Pharoah as a comedian named Floyd who is struggling to become famous while balancing family life and the grind of the road.
Watch Jamie Foxx's Verizon ads above and below.
Watch Jamie Foxx's Verizon "Best Overall Network" Commercial
10 Rappers & Singers Promoting Unexpected Products