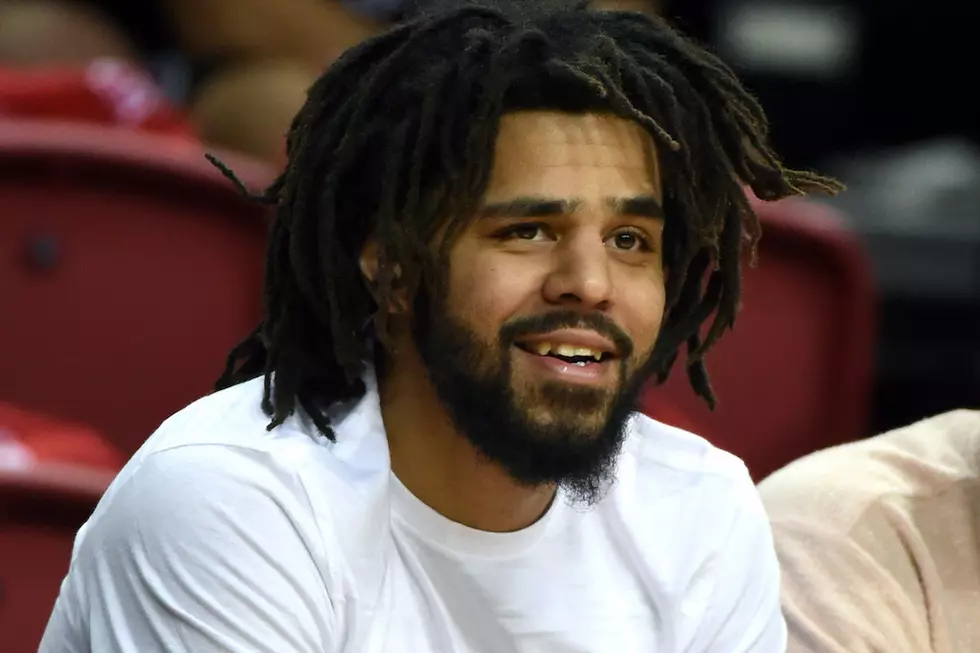 J. Cole's 'KOD' Set to Have the Biggest Billboard 200 Debut of 2018
Ethan Miller, Getty Images
J. Cole is on track to nab his fifth No. 1 album on the Billboard 200 chart with his critically acclaimed album, KOD.
Industry watchers are predicting that the LP could earn between 350,000 and 400,000 equivalent album units in the first week of release. All four of J. Cole previous efforts premiered at No. 1 on the Billboard 200 tally.
KOD is gaining big numbers on the streaming platforms mostly. The collection is already breaking streaming records on both Spotify and Apple Music.
KOD has broken the U.S. record for most album streams in the first 24 hours of its release on Apple Music, knocking out Drake's Views. KOD had 64.5 million streams. Additionally, seven songs from Cole's KOD are in the top 10 of Apple Music's most-streamed songs in a 24-hour period. The album also skyrocketed to No. 1 on iTunes in the U.S. and 35 other countries.
"That boy Cole talkin' that real... Listened two times back to back on my flight to LA. Delivered a message, talked your shit, gave your perspective, vented thru your music, addressed some things, experimented & stayed in your lane all at the same time on this project. Salute @realcoleworld #KOD," he wrote in the caption.
Watch J. Cole's "ATM" Video
Classic Hip-Hop and R&B Albums Turning 20 in 2018