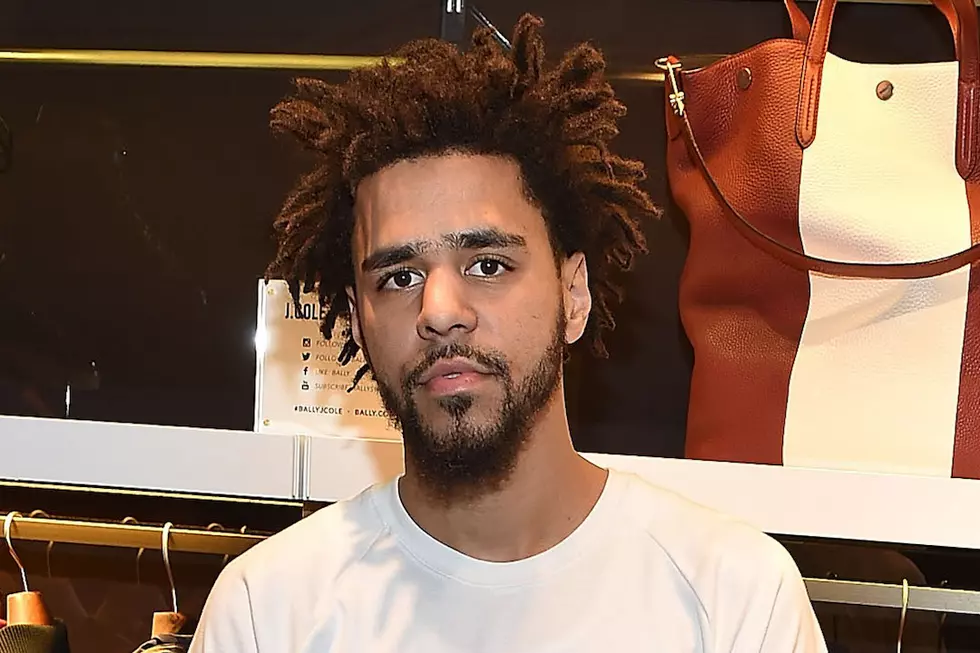 J. Cole Reveals 'Neighbors' Beat Is 'Forbidden Fruit' in Reverse [WATCH]
Paras Griffin, Getty Images
During the most recent stop on his "4 Your Eyez Only Tour," J. Cole revealed a secret that may have slipped by even his most hardcore fans.
While performing "Forbidden Fruit" off his 2013 album Born Sinner, Cole asked his DJ to slow down the track. The instrumental then began playing in reverse and went right into "Neighbors," revealing the beats for the two songs were basically the same.
We say "basically" because according to Complex, the beats for the two tracks are not exactly in sync but are similar. The site claims the snares were removed and the tempo was shifted. It also makes sense for the instrumentals to be similar as they both sample Ronnie Foster's "Mystic Brew."
J. Cole's 2017 tour will continue through Aug. 20.
Worst to Best: Every 2Pac Album Ranked