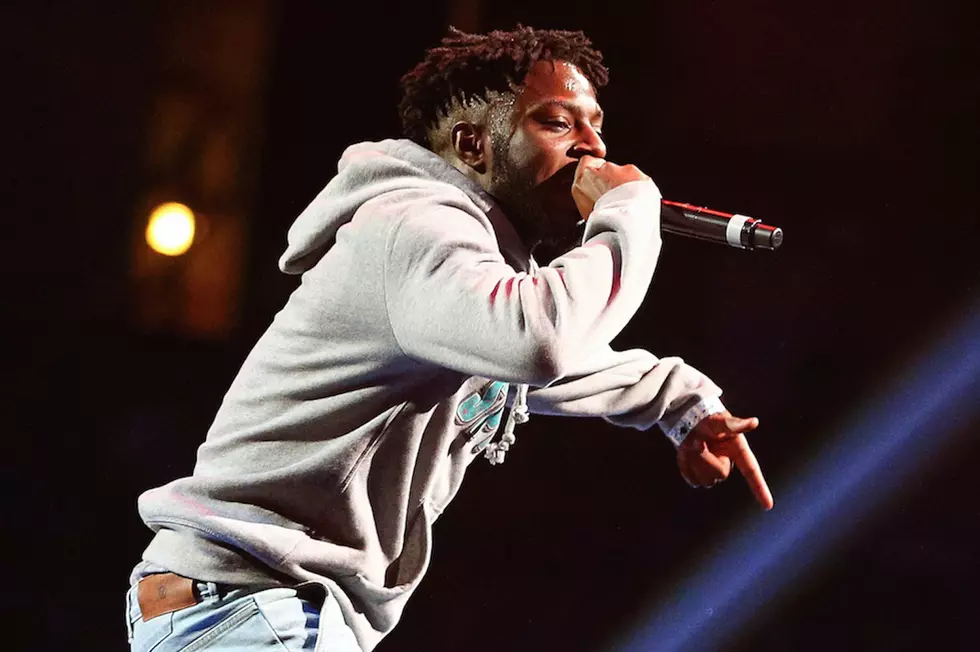 Isaiah Rashad to Head Out on 'Lil Sunny Tour' in January
Imeh Akpanudosen, Getty Images
The Lil Sunny Tour will kick off on January 18 and 22-city tour includes stops in Lawrence, KS, New York, Tampa and Chicago. Isaiah's debut, which dropped in September, has received positive reviews for showcasing his sharp lyricism and world-wise perspective as he grapples with life, decision-making and just trying live throughout the 17-track project.
On songs like, "Wat's Wrong," the Chattanooga rapper rhymes about his the fleeting joy that comes from popping pills, grappling with his place in life and decisions, over an airy track capped by vocals provided by Zacari.
"Oh you got two Xannies, oh, just don't forget me/Love me for the moment (all in the air now) hug me like a sibling," Isaiah, who has admitted in recent interviews that he's struggled with addiction, spits.
Since releasing his album, Isaiah has been vocal about drawing awareness to those battling with depression, drugs, and alcohol.
"Don't go through the problems in your head alone. There's nothing wrong with asking for help," he wrote on Twitter on Oct. 9. "The worst thing to do is think ur alone in it. Everybody's somebody's everything. Nobody's nothing. I tend to forget that. Give that n—- a hug before u can't dawg. Forreal."
Check out Isaiah's upcoming tour dates below.
20 Unforgettable Mixtape Moments of the '00s