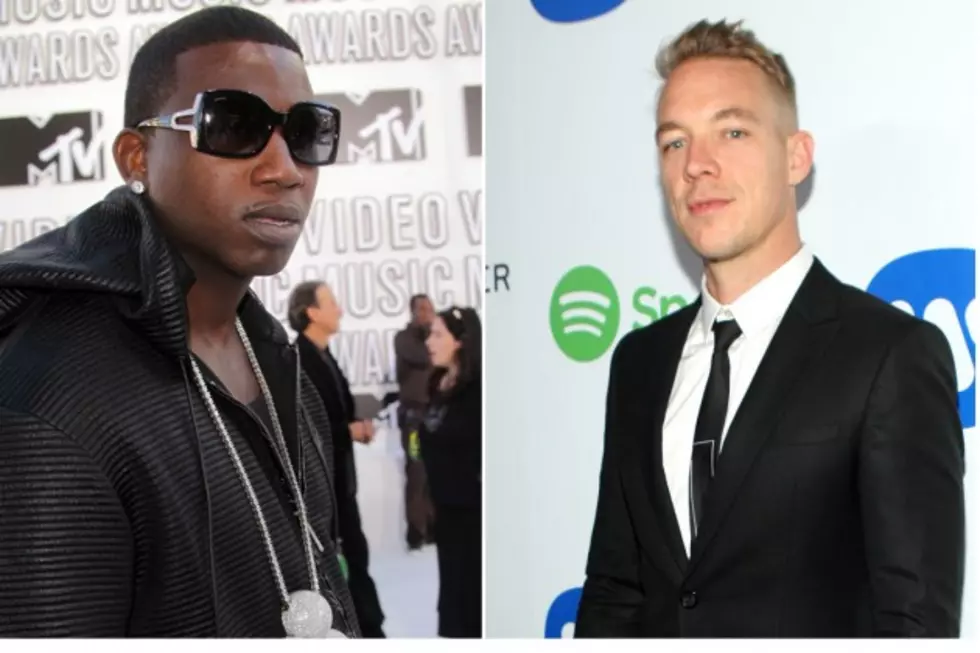 Gucci Mane Announces New Album With Diplo
Frederick M. Brown/ Mike Windle, Getty Images
Gucci Mane is still serving a three-year prison sentence but being locked up isn't knocking his hustle.
The rapper, who has been in and out of jail since he emerged on the rap scene, has released 31 projects and 499 songs throughout his career, according to XXL. Now, after dropping a whopping three projects -- Breakfast, Lunch and Dinner -- in March, Gucci will add another with Diplo to his resume.
The news was revealed through a tweet on Gucci's Twitter account: "New EDM album with @diplo on the way."
Diplo responded, confirming that he was indeed working on new music with the 1017 Records founder. However, the producer revealed that the forthcoming album with not be of the EDM variety. "Hahaha it ain't EDM but we working !!! #guwap," Diplo tweeted.
This is far from the first time Diplo has entered the hip-hop space. He mainly produced Snoop Dogg's Reincarnated LP. In addition to the announcement he'll work with Diplo, Gucci also revealed he'll be blessing fans with five more projects: King Gucci, Trapology, Work Release, Trap God Revelations and Trap House 5: The Final Chapter, which is already on iTunes.
At this rate Gucci could set a record for the most albums and songs released from an incarcerated rapper.
10 Most Shocking Arrests in Hip-Hop