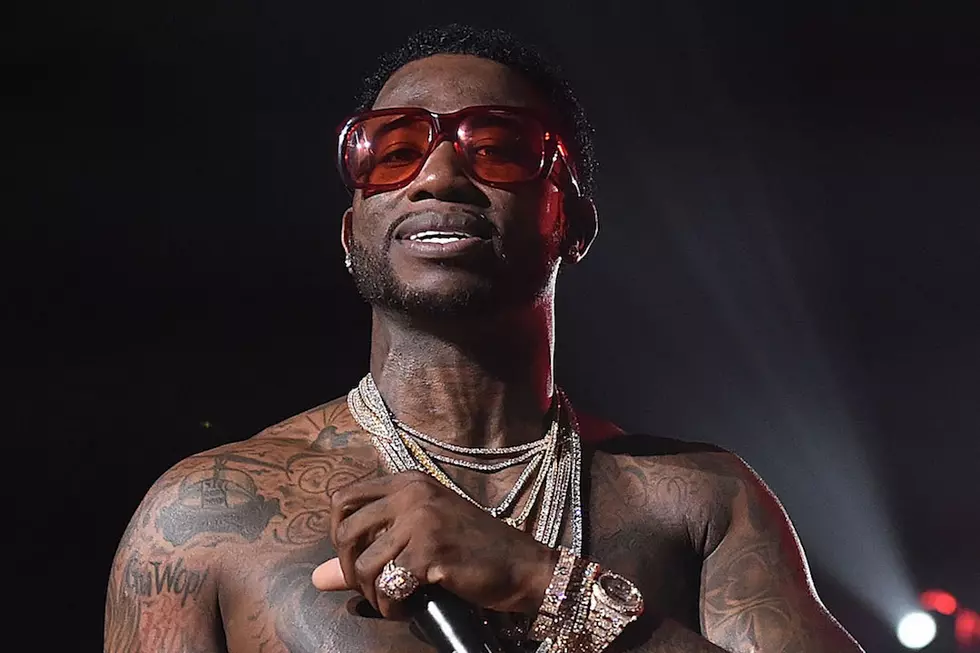 Gucci Mane Claims He 'Invented Trap Music' With His 2005 Debut 'Trap House'
Paras Griffin, Getty Images
So, the argument about who created trap music continues.
On Friday, Atlanta rapper Gucci Mane went on Instagram to proclaim himself the inventor of the sub-genre, writing "#FBF The Day I Invented Trap Music #Guwop aka #TheEvilGenius #1017Ceo," alongside a picture of his 2005 debut, Trap House.
The discussion about who created trap music is one that continues to circulate in hip-hop—and sorry, Gucci, it isn't you, in spite of your considerable contribution to catapulting it into mainstream vernacular.
The topic of just who invented the sub-genre first start floating around when fellow Atlanta rapper, T.I., began claiming the title of trap music innovator last year.
"There was no such thing as trap music prior to [T.I.]. No such thing. It didn't exist. It was OutKast and crunk, like that's what it was. Organized Noize and crunk," Tip told Angie Martinez back in April 2017.
From there, the discussion took off. It was pretty much widely decided that though Tip didn't create the trap music sound (or even the word "trap" as it's used here) he probably was the first to label the sound as such, with his 2003 sophomore album, Trap Muzik, which is considered among his best projects to date.
As for the word "trap," it was used on wax as early as 1995 by Goodie Mob's Khujo on the classic, "Thought Process"—and possibly before that. (When I was out in the trap or when I was goin' through one of our episodes, only God knows what I go through...")
Now, the actual sound of trap music was arguably created by predecessors like Atlanta's own Hitman Sammy Sam, Texas legends UGK and Memphis innovators Eightball & MJG, which we noted last year when the discussion really began to take flight.
At any rate, inventor of "trap music" or not, Guwop continues his run as one of the most prolific rappers around. His next project, 1017 Eskimo Presents: Eskimo Boys Vol. 1, is due on April 13.
50 Best West Coast Artists of All-Time