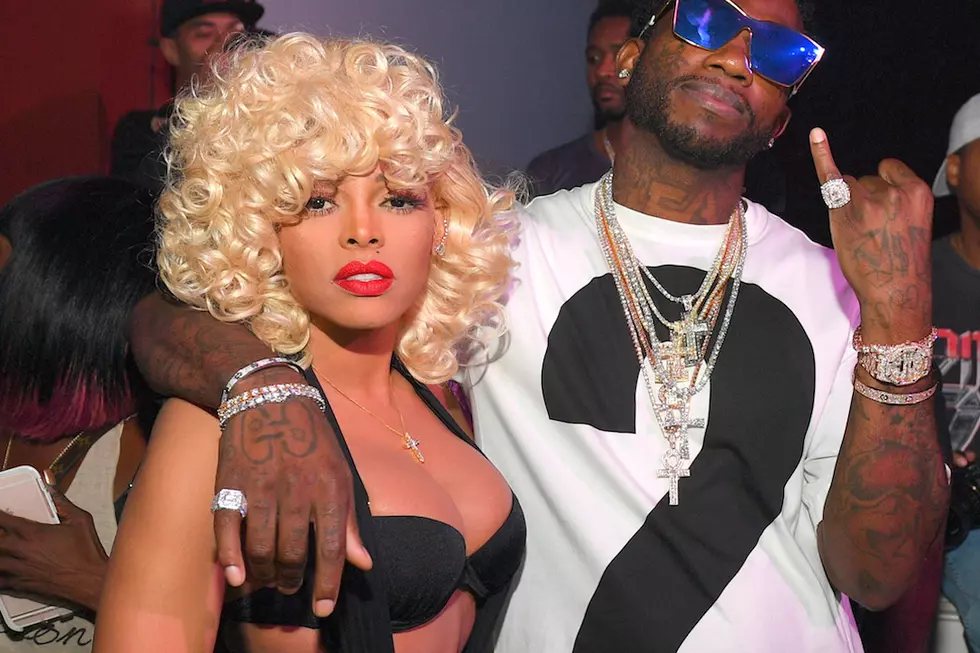 Gucci Mane and Keyshia Ka'oir Are Heading to BET for a New Reality Series
Prince Williams, Getty Images
The show will focus on the couple's upcoming nuptials, as Guwop popped the question to Keyshia in November 2016 at an Atlanta's Hawks game. They've also been together for seven years, and met when the former model appeared in one of his videos.
Besides focusing on their wedding, the series will also show Gucci and Keyshia's respective families blend and become better acquainted. Plus, it'll show the rapper getting his forthcoming autobiography together and Keyshia running her businesses, since she's the owner and CEO of Ka'oir Cosmetics and a waist trainer company. The yet-to-be named reality series will be executive produced by Carlos King, David George and Jordanna Hochman, and the showrunner will be Oji Singletary.
In other Gucci news, the Atlanta spitter's movie The Spot recently hit the Interent, a flick that was made years ago, before his last prison stint. Guwop plans to release another movie in the future with Rick Ross.
The wedding special will air on Oct 17, 2017. For now, you can see Ka'oir break the news about the series in an Instagram post below.
See 10 Hip-Hop Couples That Didn't Last