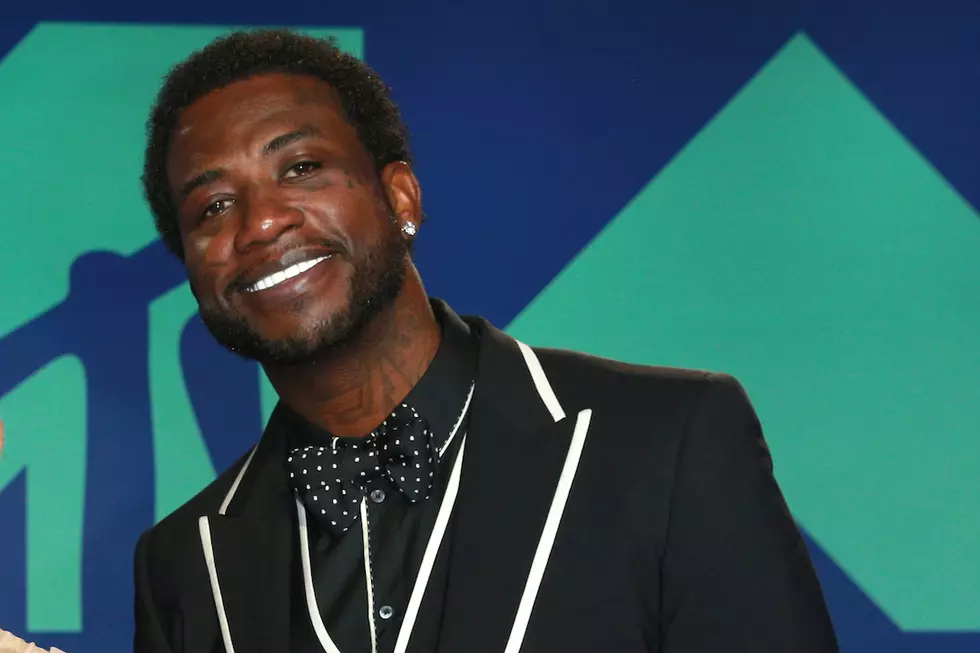 Gucci Mane Acquires an Iced-Out Black Panther Chain [VIDEO]
Rich Fury, Getty Images
When it comes to diamond jewelry there's icy and then there's disrespectfully icy. Gucci Mane's new acquisition falls in the latter category. The Atlanta rhymer, who is famous for rocking blinged-out chains, has outdid himself with his new necklace.
Gucci Mane is the proud owner of a diamond-encrusted black panther chain (see the video above). The Zone 6 leader actually designed the accessory himself and it's certainly eye-catching. According to TMZ, the double panther pendants has a total of 165 carats. The cats have 1,800 stones while the necklace itself has 2,800. So yeah, that's a lot of diamonds. Brrr!
Now brace yourself for the price tag. Gucci reportedly paid $500,000 to have the chain made. Designer Gary Tinhasov, of Diamond Club Miami, customized the chain. As to why Gucci chose panthers, apparently, the rapper believes the animal represents courage, valor and power.
Gucci wore the pricey necklace at his surprise bachelor party that was coordinated by Offset. As you may know, the Atlanta rhymer is about to tied the knot to his supportive fiancee, Keyshia Ka'oir. The couple are planning a $1 million wedding in October and will get married specifically on this date 10/17/2017. If you look closely, you'll notice that the numbers 10-17 are the same digits of Gucci's record label, 1017 Records (aka 1017 Brick Squad Records).
You can check out more photos of Gucci Mane's iced-out black panther chain below.
10 Rappers and Singers With the Iciest Chains [PHOTOS]