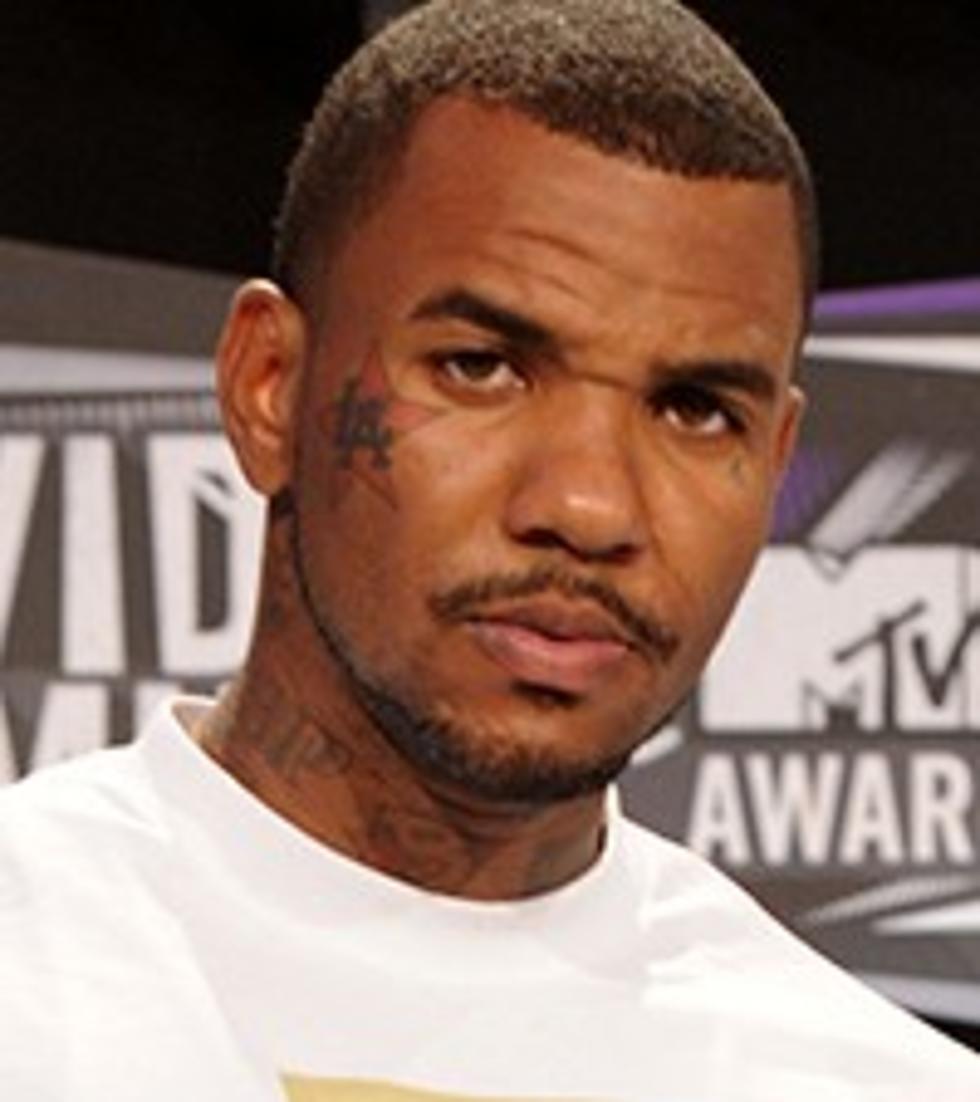 Game, Religion: Rapper Reveals He Got Baptized Last Year, Talks About His Faith
Jason Merritt, Getty Images
In a new interview, rapper Game has revealed he's a born-again Christian after getting baptized last year and talks about a spiritual awakening he's had since reading the Bible and attending church since 2011.
"I thank God very often, and ever since I got baptized last year, I've just been in my Bible and going to church as much as I can," he tells "Sister 2 Sister" magazine. "But I haven't changed who I am. I'll still do the things I love to do. But I got my own relationship with Jesus, and I don't think I need to explain it to anyone. I love him to death, and I worship and I pray all the time, not only for me, but for my family and friends, and just people in general. But that's me and God."
Game also explained how his fiancee Tiffney Cambridge had been trying to restore faith in him. "Tiffney [has] been trying to get me to get baptized for I don't know how long, but I told her, 'When I'm ready to get baptised, Jesus will talk to me and I'll let you know,'" he shared. "So it took about seven years, and one day I woke up and I was like, 'Today is the day.'"
The rapper, who is starring with Cambridge in their reality TV show, "Marrying the Game," said his new relationship with God inspired his next album, but his faith hasn't fully changed who is and his habits.
"The album is called Jesus Piece, and it's basically about wanting to be a Christian, right?" he explained. "But not wanting to change all the things that I love doing. Like, you know, I've been baptized. I go to church. I love God ... but at the same time, I love going to strip clubs. Sometimes I smoke marijuana. And I still love drinking alcohol and chilling. I don't want to be judged for that ... so that's what the album is about."
In other Game news, the rapper told TMZ he got a ticket for tinted windows and not having a license plate on his car while celebrating his birthday earlier this week in Hollywood, Calif.
Watch Game in the Trailer for "Marrying the Game"
See the Best Hip-Hop & R&B Albums of 2012 (So Far)
%VIRTUAL-MultiGallery-163137|161956|167008%