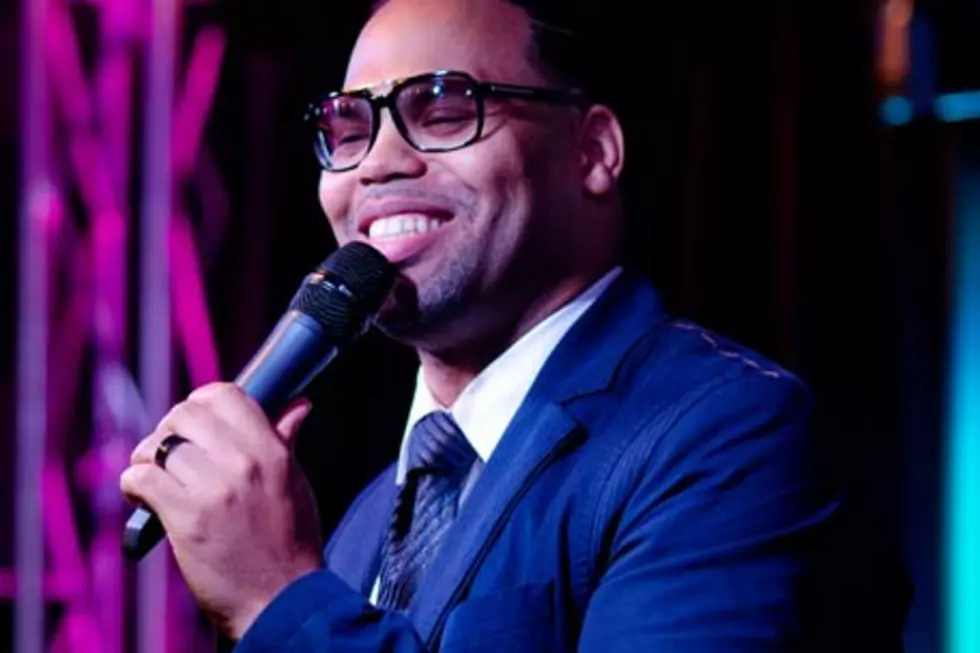 Eric Roberson Hints at ONE MusicFest Set, Will Stick to His Soul Standard
Jeff Fusco, Getty Images
On Saturday (Sept. 1), Eric Roberson will be on stage at Atlanta's One Music Fest doing what he loves, while thinking of the people he loves.
Due to his intense work schedule, the Mister Nice Guy creator revealss that he's cut back tremendously due to his growing family. Roberson is married with two sons, ages two and seven months, and the newborn's arrival has already altered more than a few things this year.
"When I say I'm not doing shows right now? Literally, I'm going to fly there, walk on stage, do the show, sign some CDs and I'm right back on the plane to tuck the kids in before bedtime," he tells The Boombox. "No disrespect to the festival in any way. Doing the festival shows how important it is to me, but right now, like, I only took two shows this month."
Before his family's new addition, Roberson was locked in for up to 15 shows a month, and festivals had always been a major part of the crooner's tour schedule -- though this weekend will mark his first appearance at the One MusicFest, alongside Marsha Ambrosius, Big K.R.I.T., Slick Rick and a few other hip-hop and soul notables.
"You know what's so funny? I literally don't know who else is performing," he tells us. "Most festivals that I go to, I'm partaking in the whole thing and watching all the artists perform. I love it because I'm a fan of music in general, so I love to watch a show from backstage, or see how another band incorporates and connects songs together."


Watch Eric Roberson's "Still" Video
While he may not know the entire festival lineup, one thing Robeson knows is that his set won't be one to miss. He and his band plan on performing songs from his second album, The Vault, Vol. 1, onward. As far as his newest tracks, Roberson shares that he may need to gauge the crowd's reception before deciding, his priority is familiarizing new fans with tried-and-true Eric Roberson.
"I think we'll feel it out because a lot of times, people are requesting those songs," he shares. "People that are coming to a festival haven't had a chance to see you perform so they're dying to see you do 'this song' or 'that song.'
"Even the song I just did with DJ Kemit for his upcoming album," he continues, "It's a great song, but I don't really know that everybody out there is gonna hear it. It's like, do you do that song before doing a song that everybody's gonna know? You have to weigh that sometimes. "
Robeson adds that, although he's still plotting a set list, a surprise or two may be in store for event-goers.
"You never know what could happen at these festivals, so I always say there may be some surprises," he says. "I've done some collaborations recently, one with Algebra Blessett and another with Kemit, both in Atlanta, so we're in talks but we're trying to figure it all out."
The decision may be made at the very last minute, regardless, Robeson concedes.
"You can tell by the crowd sometimes like, 'I don't know if that song'll work tonight, let's do this one," he says.
Overall, Roberson is ready for the weekend and even with his family on the brain, he's intent on having a good time while working.
"Just that open environment," he says, excitedly, "I know there's gonna be some good food there, so you know I'ma partake in that!"
Watch Eric Roberson's "Picture Perfect" Feat. Phonte
Best Albums of 2012 (So Far)
%VIRTUAL-MultiGallery-163137|163250|162483%