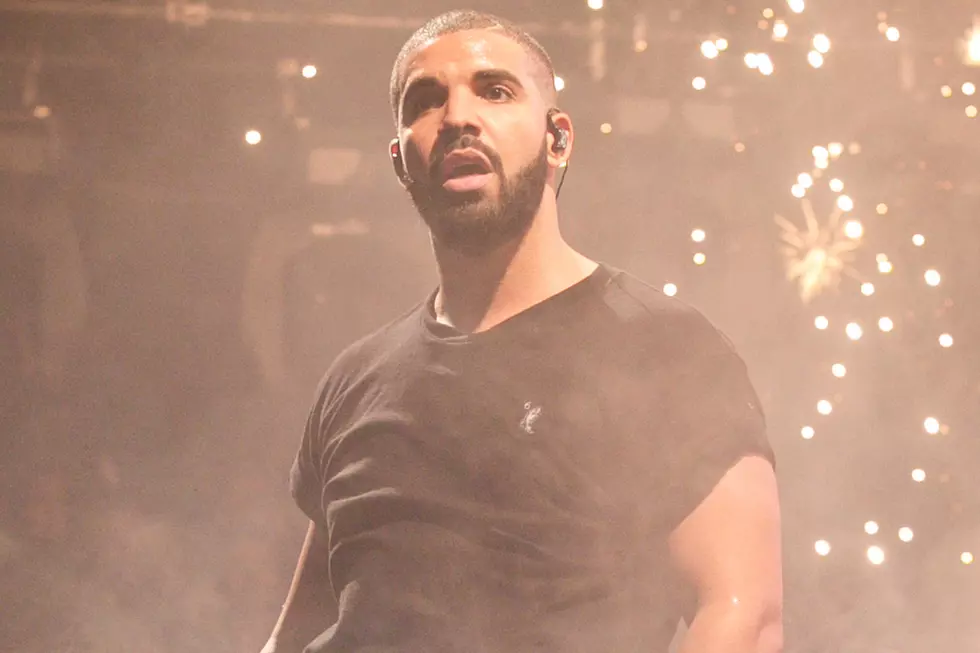 Drake Is Still Taking Jabs at Hot 97: 'This Is the Real Summer Jam'
John Phillips, Getty Images
Drake and Future closed out the four-night run of their Summer Sixteen Tour last night at New York's Madison Square Garden, but there's one thing Drizzy still hasn't shut down—his quarrel with Hot 97.
"This is the real Summer Jam," he boasted. "What have they done for NYC recently? I don't know."
Drake continued with the subliminal shade when he later posted a picture of him and Charlamagne The God hanging out backstage with bottles, laughing really hard at something on Instagram.
"Pretty much sums it up," he captioned the post, before thanking New York fans for rocking with him for four nights.
Drake's feud with Hot 97 and Funkmaster Flex has come to a head over the past week, when the rapper also took offense at Ebro's attempt at a so-called joke, sparking rumors that Drizzy and Eminem had secret plans to battle one another. There's been no love lost between Flex and Drake for years, following Flex leaking Quentin Miller reference tracks that ended in Drake and Meek Mill's battle. Naturally, Flex ended up pulled into the fray this go around as well, with him and Drake trading shots over the past couple of days, prompted by Drake saying, "F--- Hot 97," during his New York show a few days ago. Flex went off on a rant, Drake went off on a rant and basically, there doesn't seem to be any immediate end in site for their issues with one another, particularly with Drake attempting to drive his point home last night.
Check out some of the footage from the show below.
20 Rappers & Singers Social Media Loves To Hate