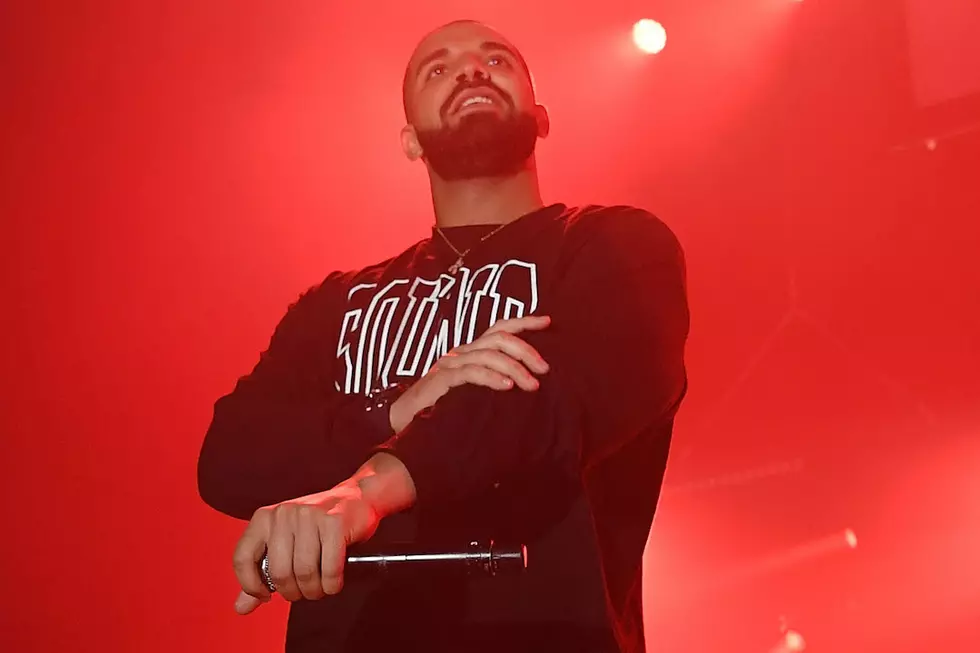 Drake Says 'F— Hot 97′ at Summer Sixteen Tour Stop in New York
Paras Griffin, Getty Images
During his Summer Sixteen Tour stop in New York, Drake made his feelings about popular station, Hot 97 known.
Well then. Drake is specifically upset with Ebro for starting the Drake versus Eminem rumors that said Drake would diss the Detroit rapper if he ever challenged him. Upon hearing the claim, the internet went crazy for a while but it turns out Ebro was just joking.
But Ebro isn't the only one Drizzy had a few words for. According to Complex, he said that the station would have to fire Funkmaster Flex if they ever want to interview him. Ebro didn't seem at all surprised by that information, though he did seem a little taken aback that Drake was upset with him.
"He been mad at Flex," Ebro tweeted. "He mad at me too?!!" He  followed the question with crying emojis.
This isn't the first time during the Summer Sixteen tour that Drake has called out folks. His only response to Joe Budden thus far has been to tease the audience that he should bring the rapper out to perform "Pump it Up" before saying "f--- them n----."
Check the tweets about Drake's Ho7.9 diss below.
20 Rappers & Singers Social Media Loves To Hate