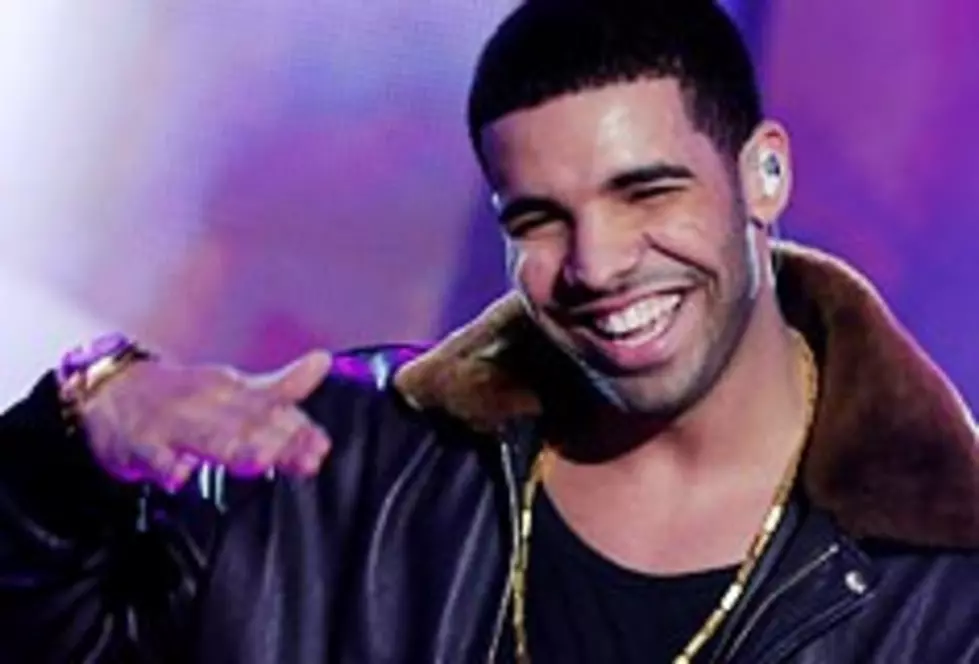 Drake Contemplates Recording a Reggae Album in Jamaica
Kevin Winter, Getty Images for DCP
Drake has dabbled in reggae music before, heading to Jamaica to shoot the video for 'Find Your Love' and co-starring in the clip with reggae artist Mavado. But following his time on the island, the Toronto native revealed that he wants to craft a a full-length album with Jamaica in mind, since he's heading there to record following his current European tour.
"I wanna do something for Jamaica, because we are supposed to go out there and record after the European tour," he told MuchMusic. "I was like send me some rhythms that are poppin and I'll see what I can do. He sent me some rhythms that are poppin, so I'll see what I can do. You never know."
The 'Best I Ever Had' rapper is currently working on the follow-up to last year's debut, 'Thank Me Later.' He previously revealed that he's working with his usual producers Boi-1da and Noah '40' Shebib, and that he's put in studio time with underground maestro 9th Wonder for the project.
Watch Drake's 'Find Your Love'
if(typeof AOLVP_cfg==='undefined')AOLVP_cfg=[];AOLVP_cfg.push({id:'AOLVP_84778571001','codever':0.1,'autoload':false,'autoplay':false,'displaymnads':true,'playerid':'89761511001','videoid':'84778571001','width':476,'height':357,'playertype':'inline','stillurl':'dynamic','videolink':'#','videotitle':'dynamic','videodesc':''});