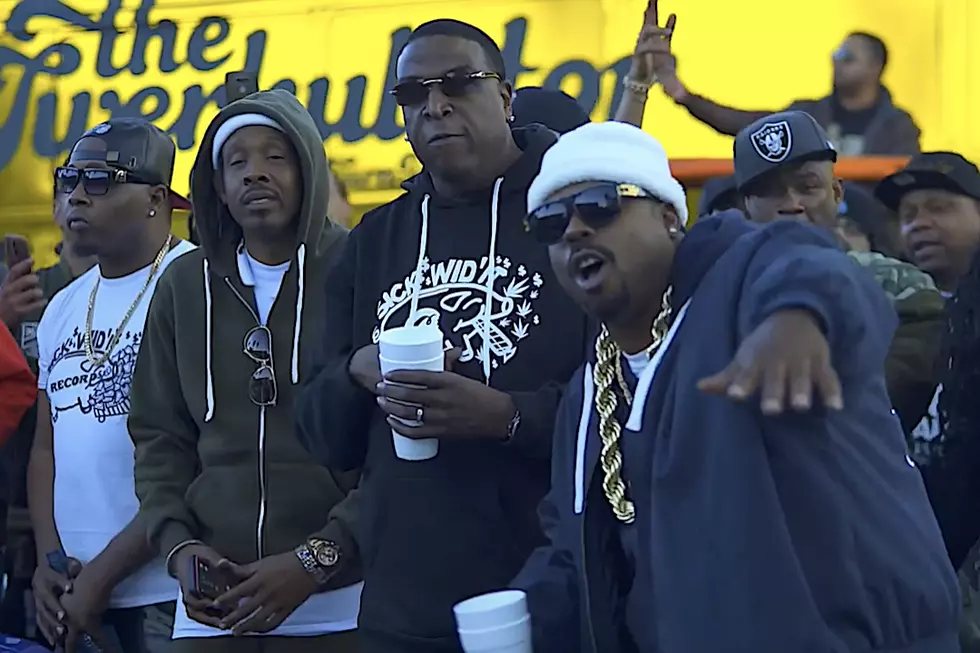 Daz Dillinger, B-Legit and Big Gipp 'Bang Bang' in New Video [WATCH]
YouTube
Directed by Jae Smith, the visual features the rap trifecta spitting their tough bars outside of a parking lot, a party bus to someone's backyard. Also, rap legend Celly Cell and Mac Shawn 100 make cameos in the video. Outside of the clip, the slinky, synth-driven beat hella slaps from Atlanta to L.A. to the Bay.
Meanwhile, Daz and Snoop Dog are shopping a drama television series based on Death Row Records' rap duo of Tha Dogg Pound (Daz and Kurupt).
"Snoop and I are always being asked to assist others with their Death Row projects because we were there from the beginning, until the demise," Daz said in an interview with Deadline. "We saw Dre leave, [2Pac] murdered, and we were forced to run the company when Suge Knight went back to prison. Our perspective is honest and unique. There are countless stories that the world has never heard about those early days."
The series will be executive produced by Kenya Ware and Damien Zellous, who were also in charge of The Dogg Pound documentary DPG Eulogy that was released in 2005. There's no word if the series got picked up by a network.
Daz Dillinger also is currently working on his next project Dazamataz.
50 Greatest West Coast Hip-Hop Artists of All Time