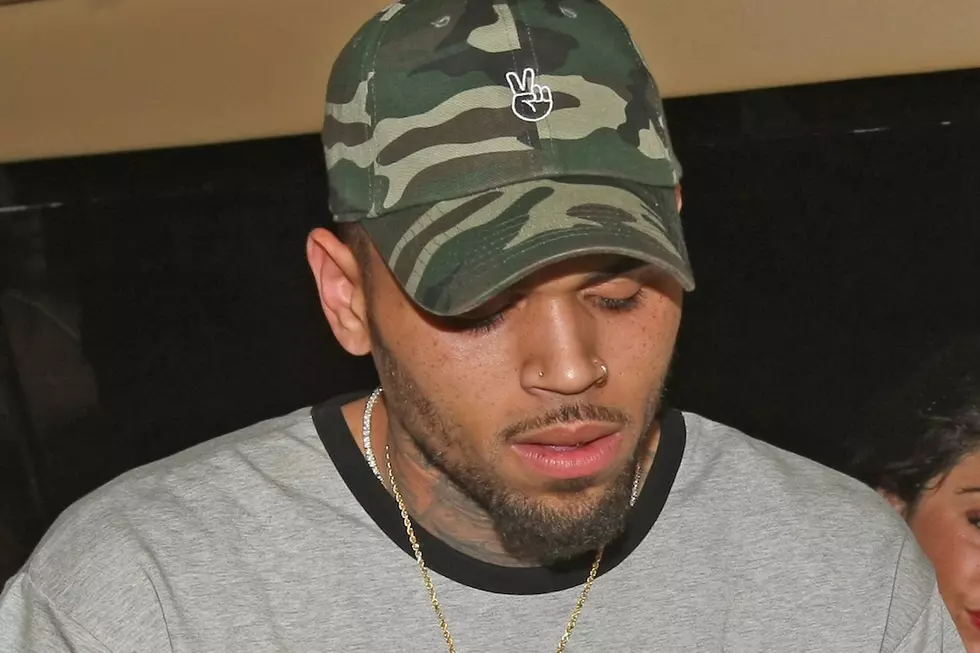 Chris Brown's Accuser Was Stripped of Beauty Queen Crown; 50 Cent, Ray J Show Support for the Singer
Michael Watts, Getty Images
Baylee Curran, the woman who claimed that Breezy pulled a gun on her, was once a beauty pageant queen in California. In 2016, she was crowned Miss California Regional but was later dethroned after pageant officials had enough of her alleged shenanigans.
According to TMZ, pageant officials confronted Curran about nude pics that were sent to them. The 24-year-old model insisted that it wasn't her in the photos and officials gave her a second.
But after two months into her reign, the director had enough and stripped her of her crown.  TMZ reports the pageant director told her she'd give her another chance following the nude photo incident, but Baylee reportedly continued her irresponsible behavior. "She would fail to show for community functions ... while photographers were tagging photos of her frolicking on a boat," reports the site, adding she often missed events. Oddly, Curran hasn't returned the crown to this day.
This news follows a report that Curran is wanted for questioning in New York in connection with a criminal theft that happened in 2013. According to police documents, Curran was vacationing with friends when they started arguing at the hotel. Curran allegedly snatched a $1,000 Louis Vuitton purse from one of the girls and ran out of the hotel. Security chased Curran, who dropped the purse but the kept the valuables, including $200 cash and a Michael Kors wallet.
Meanwhile, Brown's attorney, Mark Geragos, says his client is innocent of all charges levied against him.
10 Most Shocking Arrests in R&B