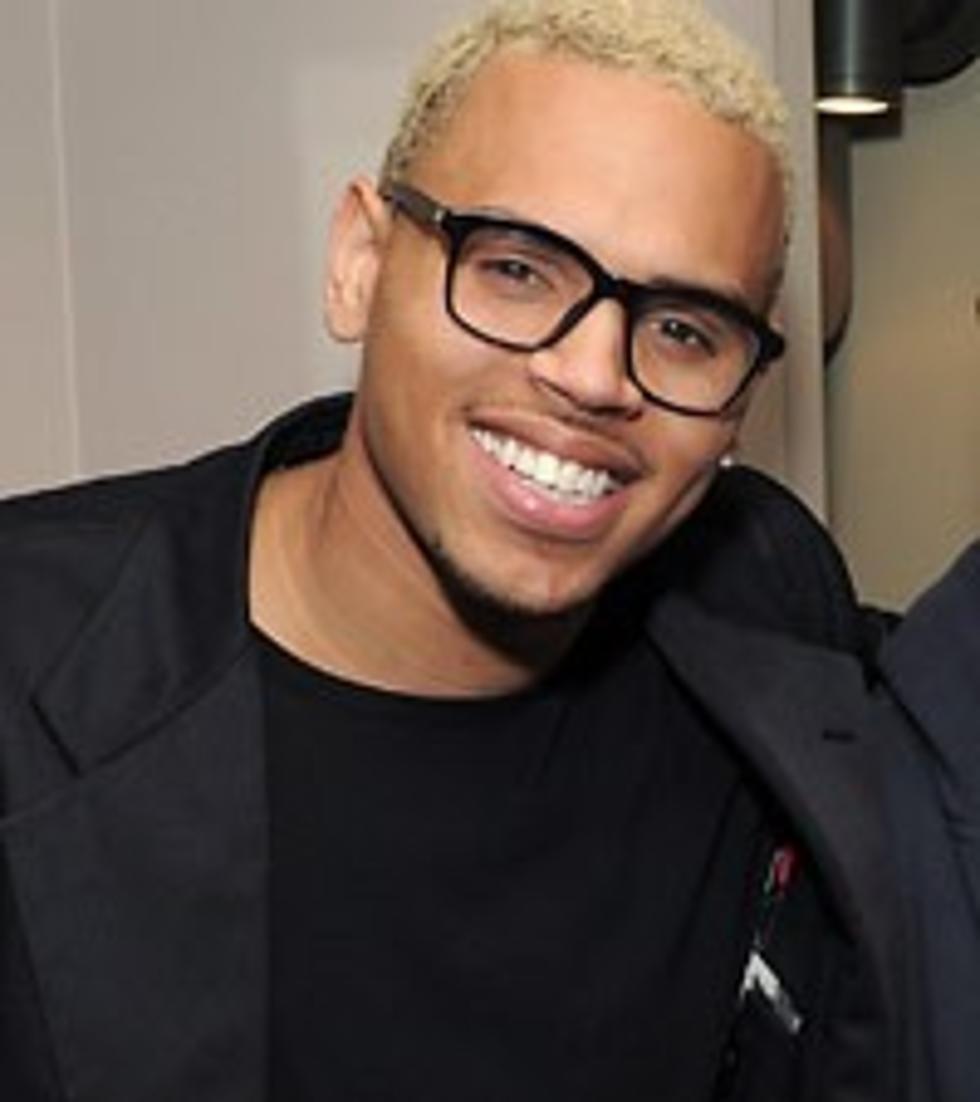 Chris Brown Working on New Music With M.I.A.
Larry Busacca, Getty Images
Brown leaked news of the collaboration via his Twitter account, excitedly writing, "Was in the studio with the incredible M.I.A. and Polow. Amazing artist[s]! Real talent!" Producer Polow da Don resonated the energy last week, tweeting, "In the lab with the great @chrisbrown and the incredible @_M_I_A_ Thank you, Dear Lord!... I've waited on this moment my whole career ... I feel this song in my soul! Magic is upon us. Let's go!"
There's been no conformation on where the music will appear, but all roads point at M.I.A. The singer released her last album, 'Maya,' in 2010, while Brown released his fourth studio album 'F.A.M.E.' only last month. 'Maya' was considered a commercial flop for the Brit-by-way-of-Sri Lanka, after it only sold 85,000 copies. M.I.A. followed it up with the 'Vicki Leekx' mixtape, which was released for free on New Year's Eve.
Billboard recently sat down with Niles "Cyrano" Hollowell-Dhar, one half of the Cataracs production team, who revealed he had also holed up in a Los Angeles studio with M.I.A.

"I think she's really going f---ing H.A.M. on this. She's not pulling any punches," Hollowell-Dhar, told the publication of the rough mixes he had heard.
In the meantime, Breezy continues to enjoy the high road with 'F.A.M.E.' currently at No. 9 on the Billboard 200 its fourth week out. The album reached gold certification after only three weeks of shipments.


Watch Chris Brown's 'Look at Me Now'
if(typeof AOLVP_cfg==='undefined')AOLVP_cfg=[];AOLVP_cfg.push({id:'AOLVP_821750608001','codever':0.1,'autoload':false,'autoplay':false,'displaymnads':true,'playerid':'89761511001','videoid':'821750608001','width':476,'height':357,'playertype':'inline','stillurl':'dynamic','videolink':'#','videotitle':'dynamic','videodesc':''});