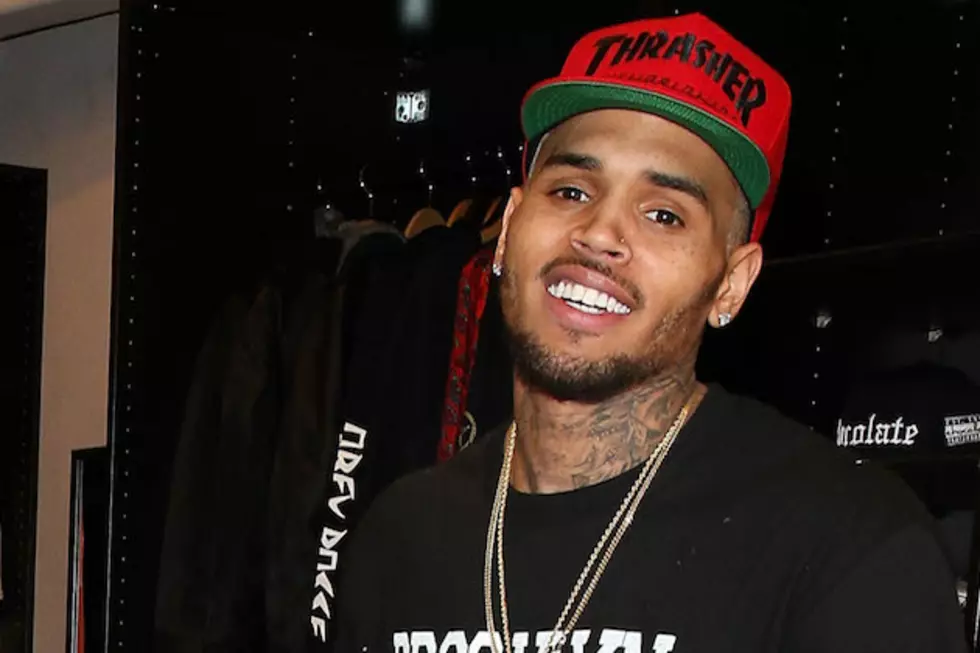 Chris Brown Graduates From Anger Management Rehab, Shoots New Music Video
Imeh Akpanudosen, Getty Images
Good news relating to Chris Brown is hard to come by these days, but today (Feb. 24) there is a silver lining on the black cloud that seems to follow him. The troubled singer has completed his 90-day stay in anger management rehab.
According to TMZ, the 24-year-old left the Malibu clinic and is using the positive energy to head back to work in Los Angeles. Brown was spotted shooting a music video over the weekend at Universal City Walk.
Brown originally signed himself up for rehab after being involved in an alleged assault in Washington D.C., last October. Parker Adams, the man involved in the incident, claims the artist exclaimed, "I ain't down with that gay s---," before breaking his nose when the altercation happened outside the W Hotel.
Although Brown said Adams was trying to force his way onto his tour bus, the incident violated his probation stemming from assaulting Rihanna in 2009.
While that case is still developing, Brown can focus his energy on more positive activities in his life. He's revealed the oft-delayed 'X' is coming out May 5, and singles like 'Fine China' and 'Love More' hint this could be his best album in a while. Maybe 2014 will bring a new Chris Brown for fans.