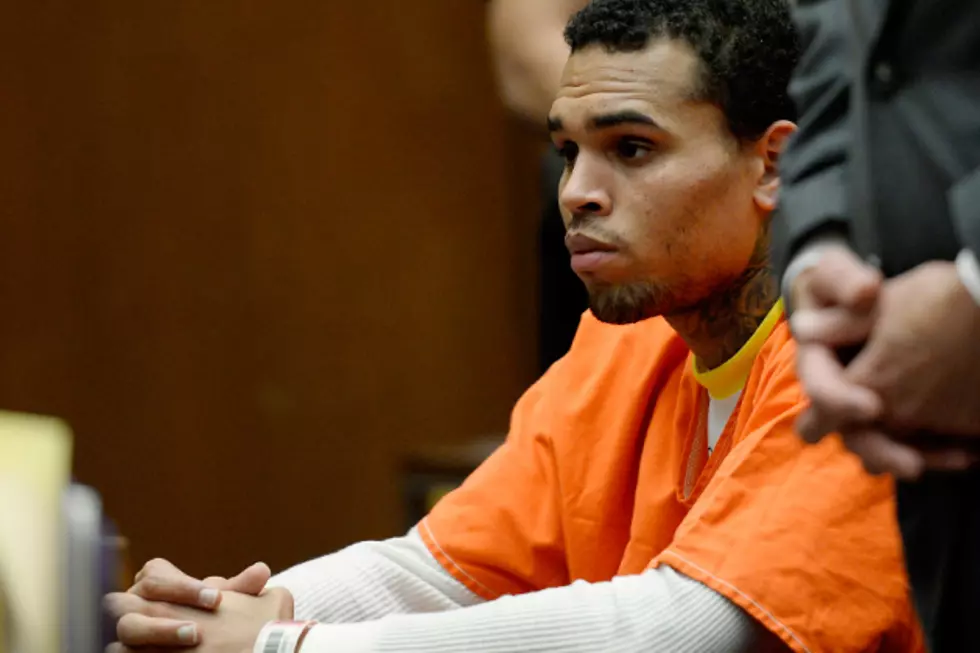 Chris Brown Sentenced to 131 Days in Jail After Admitting to Probation Violation
Kevork Djansezian, Getty Images
Chris Brown decided to come clean in court Friday (May 9). As a result of admitting he violated his probation, a Los Angeles judge has ordered him to serve another 131 days in jail.
Superior Court Judge James R. Brandlin sentenced Brown to 365 days in jail, according to the NY Daily News. However, since the 'X' creator has already served 234 days in rehab and jail, he has been given credit. Brown could actually serve less than the 131 additional days Brandlin handed to him.
TMZ reports that Brandlin was rather easy on the sentencing considering the entertainer was recently diagnosed with bipolar disorder, which may have caused his violent outburst in the Washington, D.C., incident. Four years in prison could have been his sentence.
Brown landed back in jail in March. While in rehab, the 25-year-old apparently broke internal rules, causing him to be thrown out. This violated a judge's order since the 'Loyal' crooner made a deal to head to rehab and avoid jail on the condition he completed 90 days in the facility, where he was getting anger management therapy.
The Virginia native was initially given probation for pleading guilty to beating Rihanna in 2009. The pop star was his girlfriend at the time.