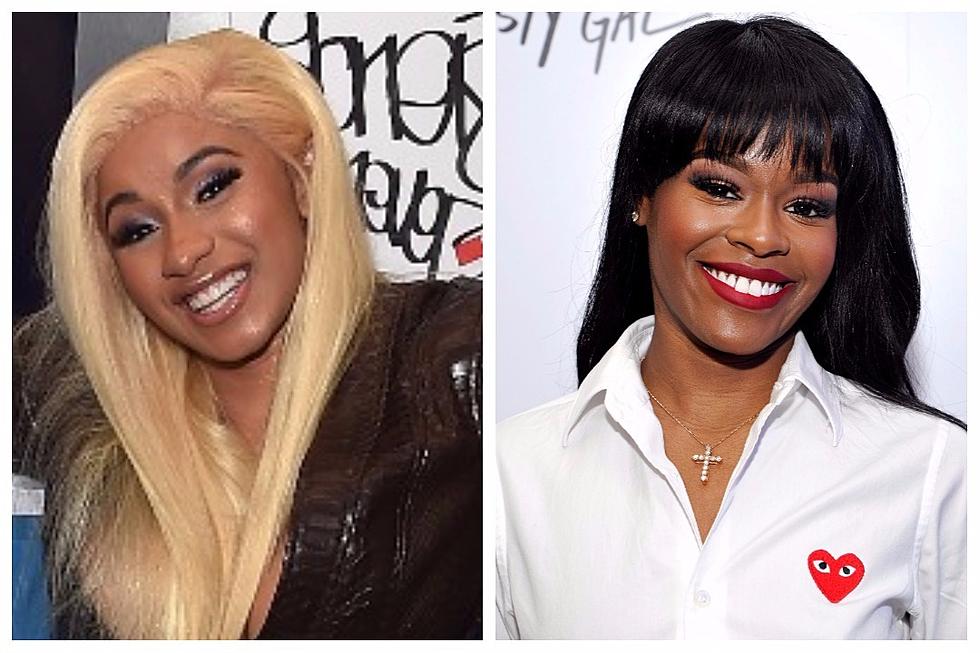 Cardi B Posts Video of Azealia Banks Jamming to 'Bodak Yellow': 'Even the Haters Love It!' [WATCH]
Jamie McCarthy/John Sciulli, Getty Images
"I'm sorry. Black industry men are too hype for this Latina girl I've never seen them jump like this for remy or nicki," the since-deleted tweets read. "Spinning this 'for the culture' story when they are simply letting white men at Atlantic buy them into hating their own women."
When someone pointed out that Cardi is black, Banks responded with, "She's only black when black want to include themselves in a success story."
"I wanted spicy Latina and she gave me poor mans nicki."
Well, tonight (Sept. 26) Cardi responded to Banks' shade storm with just about the best clapback you're gonna see in a rap beef this year. Cardi posted video on her Instagram of Azealia jamming to "Bodak Yellow."
Sitting in a club, enthusiastically, rapping along, Azealia is clearly into Cardi's track. And Cardi's caption? Priceless.
"One of the reasons Bodak Yellow went #1!" Cardi wrote on IG. "Cuz even the HATERS love it!"
Watch Cardi B's Video for "Bodak Yellow":
Watch Cardi B's Video for "Forever":
Watch Azealia Banks' Video for "The Big Big Beat":
What's Beef? 10 Hip-Hop Twitter Feuds