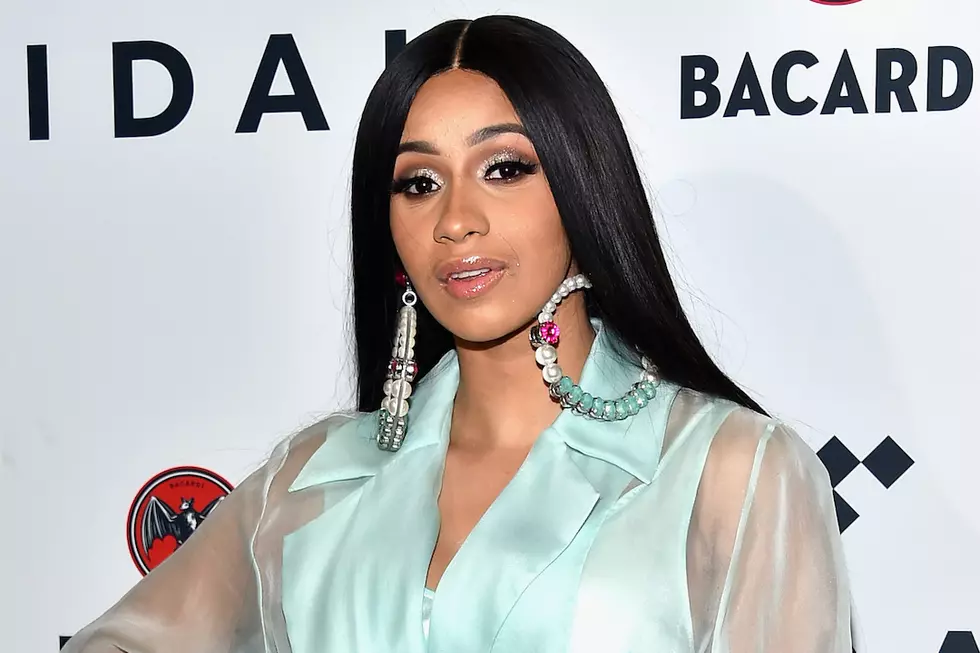 Cardi B Officially Announces Debut Album Title and Release Date
Mike Coppola, Getty Images
After months of delays, Cardi B is finally ready to drop her highly anticipated debut album.
The album, Invasion of Privacy, is set to drop April 6. That's the day before she's scheduled to  make her Saturday Night Live debut as musical guest. It's also one week before her Coachella performance, so the timing is perfect.
She hopped on social media to share the news, though she didn't offer much detail aside from the general announcement. A couple of weeks ago, she did say during her win at the iHeartMusic Awards  that the album would arrive in April, so she's staying true to her word.
The cover finds her dressed in a black and white checkered dress with matching black and white sunglasses. She's rocking short blonde finger waves as well. She also shared more pics on IG stories in the studio very early this morning, looking very exhausted.
"I have a lot of pressure on me," Cardi tweeted about the album back in November. "I have songs stashed up. I just don't think they qualified for my album. Sometimes I think is ready sometimes I think it's not so I'm going to take my time till it's right."
Obviously, the time is right. You can peep the artwork for the album cover below.
The 25 Greatest Rap Albums of 1991