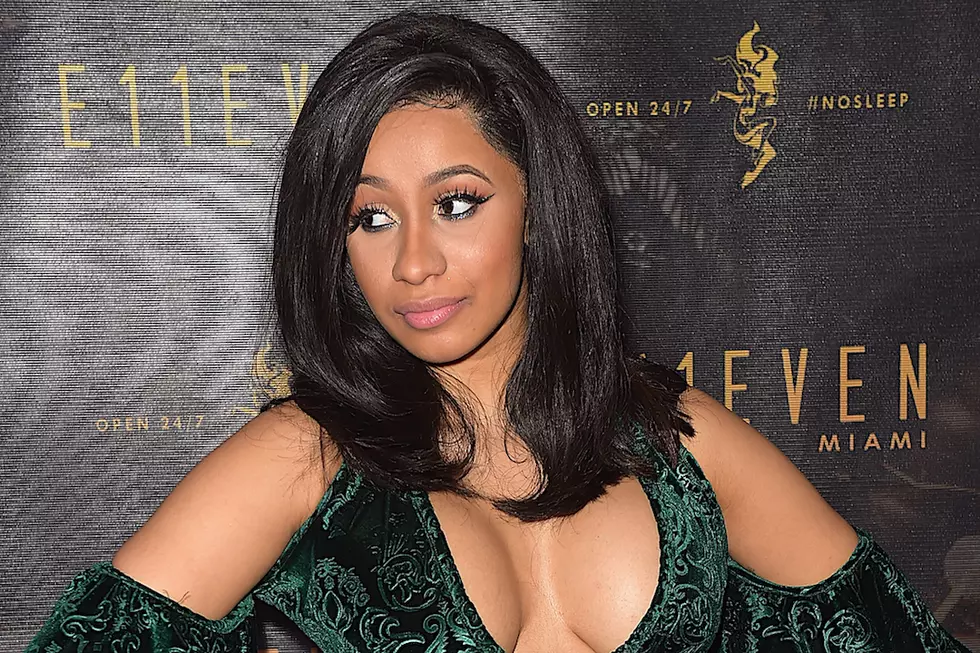 Cardi B's Debut Album Will Arrive in April: 'Stay Tuned Motherf—-ers'
Gustavo Caballero, Getty Images
Yesterday during her very animated acceptance speech for Best New Artist at the iHeartMusic Awards, Cardi B did more than just thank everyone for their support— she announced that her much-anticipated debut album will arrive in April.
"New album in April — stay tuned mother f—ers," she said.
Although she didn't release any more details, like an exact date or the title of the project, the announcement was well-received, especially since her debut was initially supposed to drop last year, and then was slated to arrive in January of this year.
"I have a lot of pressure on me," Cardi tweeted about the album back in November. "I have songs stashed up. I just don't think they qualified for my album. Sometimes I think is ready sometimes I think it's not so I'm going to take my time till it's right."
She also took time to thank "her man, Offset, much to the delight of the crowd. She also added that she wants to "thank her haters too," because they download her stuff "so they talk crap about it." which of course, means sales for her anyway.
You can check out Cardi B's acceptance speech below.
20 Best R&B Albums of 1997