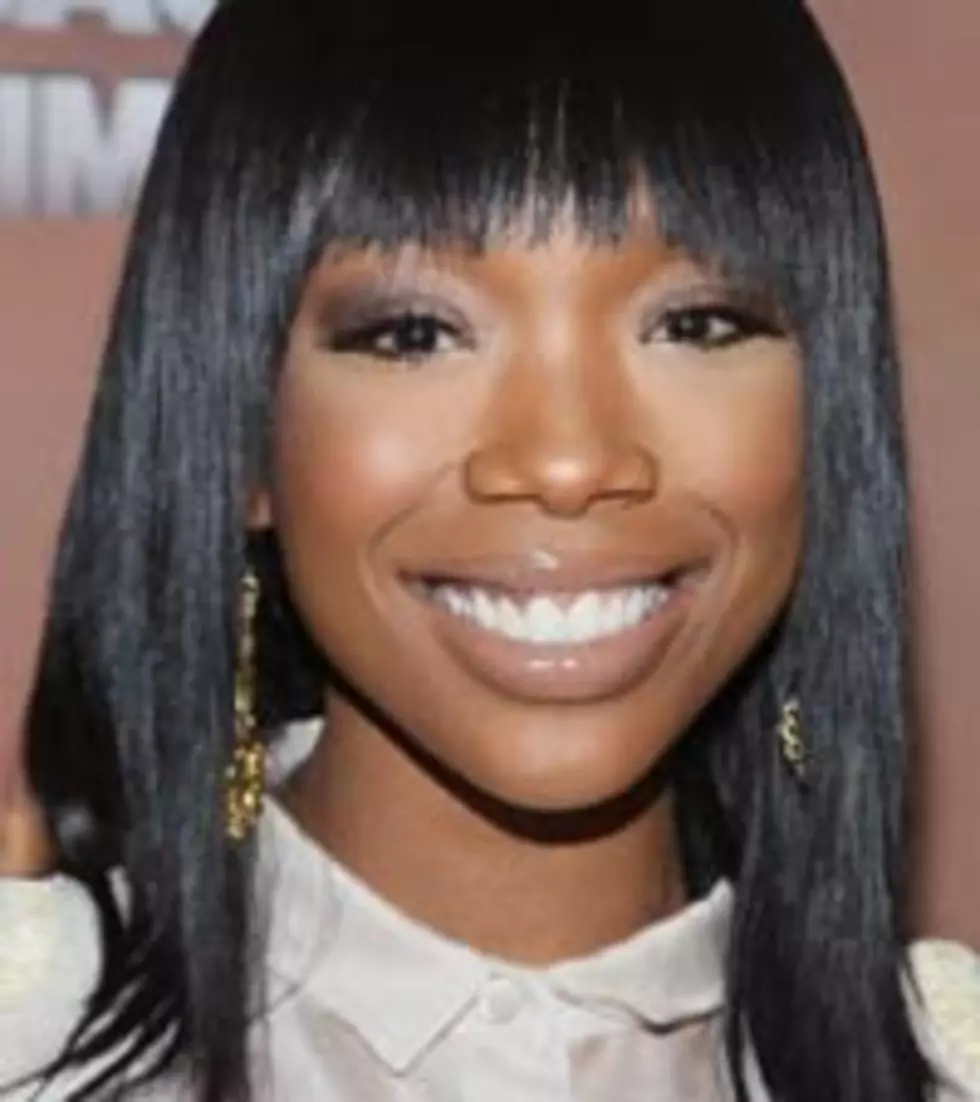 Brandy, Kim Kardashian: Singer Defends Ray J's Ex During 'Promiscuous' Insults
Mark Davis, Getty Images
Brandy, whose brother Ray J once dated Kardashian, discussed the recent filming of her part in Tyler Perry's upcoming movie, 'The Marriage Counselor,' due in July. The reality TV star also has a role in the film. Subsequently, The Breakfast Club co-host Charlemagne the God asked the singer if she and Kardashian had any "beef," due to her previous relationship with Ray J and her mother's lawsuit against her for credit card negligence. "No beef with Kim Kardashian," Brandy replied.
The 'Sittin' Up in My Room' creator expressed that she and Kardashian were once close friends. "Kim was one of my best friends," Brandy expressed. "That's always hard when your friend is dating your brother. So I tried to play the neutral ground but I still have love for Kim."
Charlemagne then asked Brandy a question about the 'Keeping Up with the Kardashians' star that made the songstress visibly uncomfortable.
"Did you always know Kim was a h-- when she was your best friend?" he asked.
"Oh my god, did you really just say that?" Brandy responded.
"I don't want to say h--," Charlemagne then stated. "Promiscuous."
"Our relationship was based on love and that's it," Brandy stated. "I'm not about to sit up here and talk about Kim like that. She was dating my brother. That's all I knew."
Besides talk of Kardashian and 'The Marriage Counselor,' Brandy's new album, 'Two Eleven,' was set to be the focus of the interview. The LP, set for release in June, is the follow-up to her 2008 project, 'Human.'
Watch Brandy & Monica's Interview With Power 105.1's The Breakfast Club
Watch Brandy & Monica's 'It All Belongs to Me' Video


See Hip-Hop and R&B Musicals Imagined
%VIRTUAL-MultiGallery-149363|149319|148153|147946|141718%