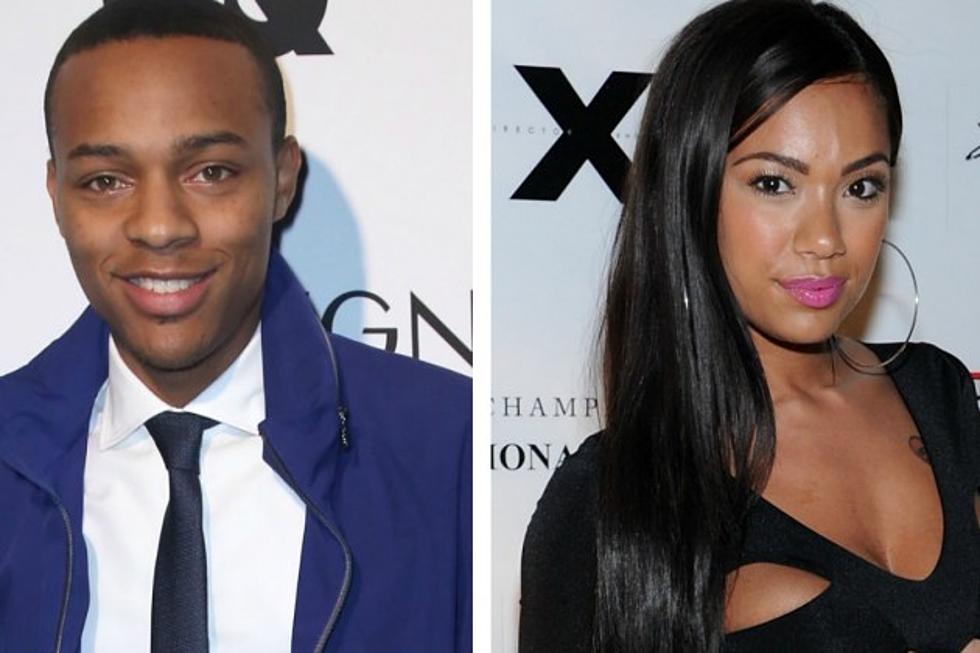 Did Bow Wow and Erica Mena Get Married?
Ilya S. Savenok, Ari Perilstein, Getty Images
The former 106 & Park co-host gave a very special shout out to the Love & Hip Hop star as she tried on a beautiful white wedding dress, sharing his sentiments on Facebook.
"Its an honor to see where you started to where your at now. To watch a woman grow and teach her the lessons on business and life and watch her take teachings i give and can execute it is priceless. YOUR POWERFUL! I seen your growth since we made it official. This that forever love. This that ill starve so you can eat love. This that ill put the NBA2k down for you love hahaha !!! MY WIFE!!!!" he wrote.
The image that accompanies the caption looks to be a shot of a TV screen, on which Mena appears. Could their wedding day be televised for the world to see?
Even though Bow, who's now acting on the hit TV show CSI: Cyber, posted the pictures on his Facebook account, Global Grind is reports that the couple have not yet tied the knot. Mena told the site, "I couldn't be better. Honestly this is the happiest I've ever been. I'm truly grateful."
As you may recall, Mena announced that she and Bow were engaged during an interview with This Is 50 on the 2014 BET Awards red carpet. When interviewer Jack Thriller asked if Bow Wow was really her boyfriend, she replied, "He's actually my fiance."
The rapper and Mena seem to be a great pair so far. The former Mr. 106 & Park is using his business and life lessons to help Mena with her clothing line, simply called Her.
Its an honor to see where you started to where your at now. To watch a woman grow and teach her the lessons on business...

Posted by Bow Wow on Tuesday, March 24, 2015
See 20 Rappers' & Singers' Yearbook Photos You Won't Believe