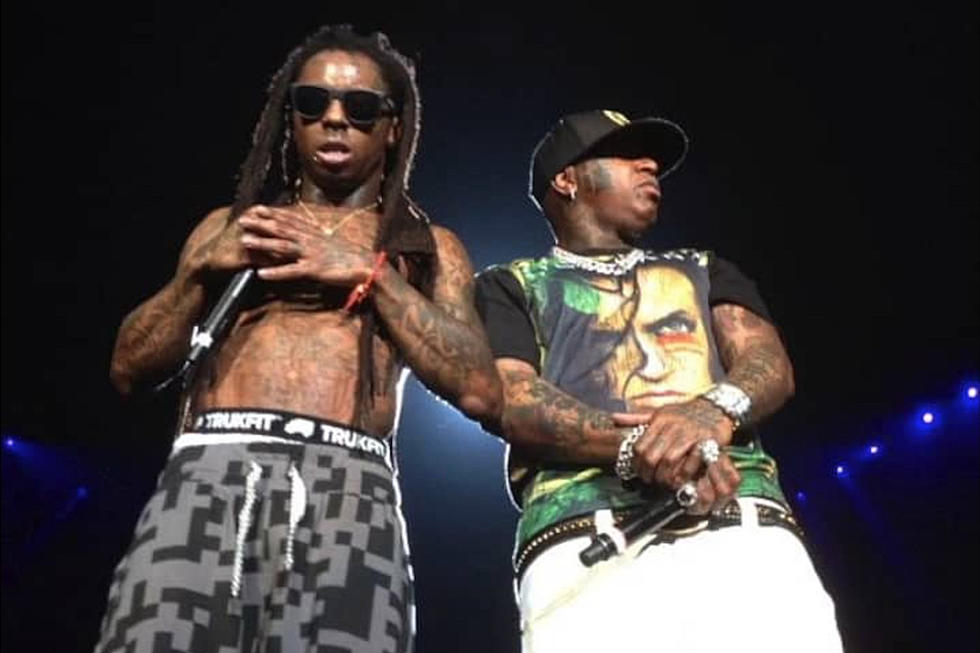 Birdman Really Wants to 'Fix and Heal' His Relationship with Lil Wayne [VIDEO]
Vimeo
Birdman's relationship with his "son" Lil Wayne has deteriorated over their widely-publicized legal battle. Weezy wants to leave Cash Money Records but Birdman won't let him. As their legal fight continues to unfold, the Cash Money CEO vows to mend his relationship with Wayne before he exits the rap game.
Talking with ESPN personality Cari Champion on her Be Honest podcast, the 47-year-old rap mogul opened up about his relationship with Wayne.
"I don't like how a lot of this s--- went down, definitely don't like a lot of s--- he had said, but at the end of the day I would never in my life say nothing negative about him," he said. "I respect him as a son. I'ma fix it and whatever happens after that we just let it be."
"We are definitely talking as far as his end and my end," he continued. "That's a goal for me in this game. I've always said I want to finish the game with what I started. And Wayne is somebody I really would like to finish the game with."
While it's good to hear that Birdman wants to fix his relationship with Lil Wayne, he will have a tough road ahead of him. So far Tunechi has express disdain for Cash Money with his F--- Cash Money baseball caps among other things.
In the end, it looks as if the courts might be the only place Birdman and Lil Wayne will be able to mend their broken father-and-son relationship.