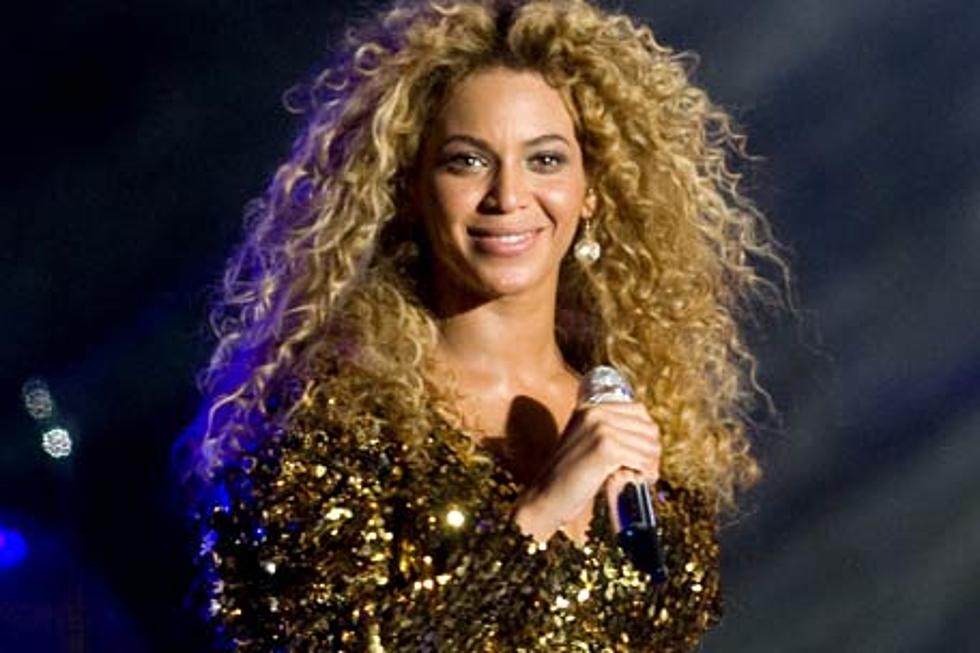 Beyonce's Top 10 Career Moments
Getty Images
There's something about Beyonce. Even when she's not trying, she's absolutely amazing. At just 30 years old, she's at the top of her game both personally and professionally. Her latest album, '4,' debuted at the top of the Billboard album charts, she manages her own career, dabbles in acting, directing and designing and does it all with a smile on her face. Although the public may never know every detail of her fiercely private life, the esteemed songstress' music showcases a vulnerability and honesty that allows fans to connect with her on an intimate level.
With No. 1 records, a clothing line, fragrances and numerous endorsements, it's hard to believe she accomplished all that before hitting the big 3-0. In honor of Lady B's birthday today (Sept. 4), The BoomBox counts down some of the top moments in her career. Check out where your favorite falls on the list.

10. Experiencing a Destiny's Child Member Shuffle

In 2001, Destiny's Child was on top of the world. Their second album, 'The Writings on the Wall' catapulted them to fame, but behind the scenes, things were falling apart. Two group members, LaTavia Roberson and LaToya Luckett were fired and replaced, and the backlash came down on Beyonce, whose father was said to have favored his daughter over the other members. The singer later revealed that the group mix-up caused her to fall into a deep depression.
9. Starting House of Dereon Clothing Line
Fashion was always a big part of Beyonce's image. Her mother designed many of her outfits throughout her career, so it was only a matter of time before she jumped headfirst into the fashion world. Named after her great grandmother, Agnes Dereon, B launched the House of Dereon line in 2009, and had its television debut on 'The Oprah Winfrey Show.' The design company has since expanded to include clothing, accessories and bedding.
8. Performing '4 Intimate Nights With Beyonce' Concerts in New York City
With over 30 million records sales under her belt and playing large venues all across the globe, Beyonce decided to get closer to her fans, performing four intimate concerts at Manhattan's Roseland Ballroom. Supported by her 20-piece band, B ran through her entire '4' album and treated audiences to other entries in her musical catalog like 'Irreplaceable.' The public responded in droves, selling out the show's opening night in just 22 seconds.
7. Breaking Up Destiny's Child Officially
By 2004, Destiny's Child was the biggest girl group in the world, but at the height of their fame, they officially called it quits. During a tour promoting their fourth and final album 'Destiny Fulfilled,' the threesome of Beyonce, Kelly Rowland and Michelle Williams announced in front of 16,000 fans that they would be going their separate ways. They have said that the idea of a reunion is not totally out of the question, but all three have been busy with their solo careers.
6. Earning a Billboard Millennium Award
Earlier this year, Billboard decided to honor Beyonce's musical accomplishments by giving her the Millennium Award at their annual awards ceremony. The singer took the stage with an elaborate performance of her single 'Run the World (Girls),' and was handed the award by her mother and nephew. The best part of her acceptance speech? Telling the crowd how much she loves Jay-Z.
5. Firing Her Father as Her Manager
Not long before the release of her fourth album '4,' Beyonce severed her professional relationship with father-manager Mathew Knowles. The seemingly perfect personal and professional relationship showed signs of breaking when the singer's dad was discovered to have fathered a child with his mistress, ultimately leading to the break-up of his marriage to Bey's mom Tina. Adding insult to injury, Knowles allegedly stole money from his daughter, a claim which he is fighting in court.
4. Setting Out on a Solo Career
After singing in a group for a majority of her music career, stepping out on her own was a big risk for Beyonce. However, her debut solo release, 'Dangerously In Love,' paid off in a major way. Both her fans and critics unanimously approved the album, which debuted atop the Billboard charts. Re-teaming with Jay for the lead single 'Crazy in Love,' the pop superstar proved to have stand-alone talent. The album would go on to win her five Grammys.
3. Collaborating With Jay-Z on '03 Bonnie & Clyde'
It's been said that people who work together often start dating, and for Beyonce, linking with Jay-Z for his single '03 Bonnie & Clyde,' off 'The Blueprint 2: The Gift & The Curse' album, changed her life in more ways than one. Aside from introducing her to Jay's fan base, the chemistry in the music video basically screamed that they were interested in spending some time together off camera. The public may never know the exact moment that they started dating, but this single definitely kicked things into high gear.

When it came to getting married, Beyonce and Jay-Z maintained their reputation for keeping their relationship on the down low, by quietly tying the knot in the rapper's New York apartment on April 4, 2008. The ceremony was attended by less than 50 guests, comprised of only close friends and family members, including the singer's Destiny's Child group members Kelly and Michelle. Now, three years later, the couple have yet to release details surrounding their nuptials.
1. Announcing Her Pregnancy
Beyonce hit the 2011 MTV Video Music Awards to drop a huge announcement on the public. While being photographed in an orange Lanvin one-shoulder dress, the singer announced that she was expecting a child, affectionately holding her baby bump and smiling from ear to ear. Within minutes, word of the announcement spread over Twitter, quickly turning her pregnancy into a global trending topic. Beyonce, who's due sometime next year, is sure be a great mom.
Watch Beyonce's '1+1' Video