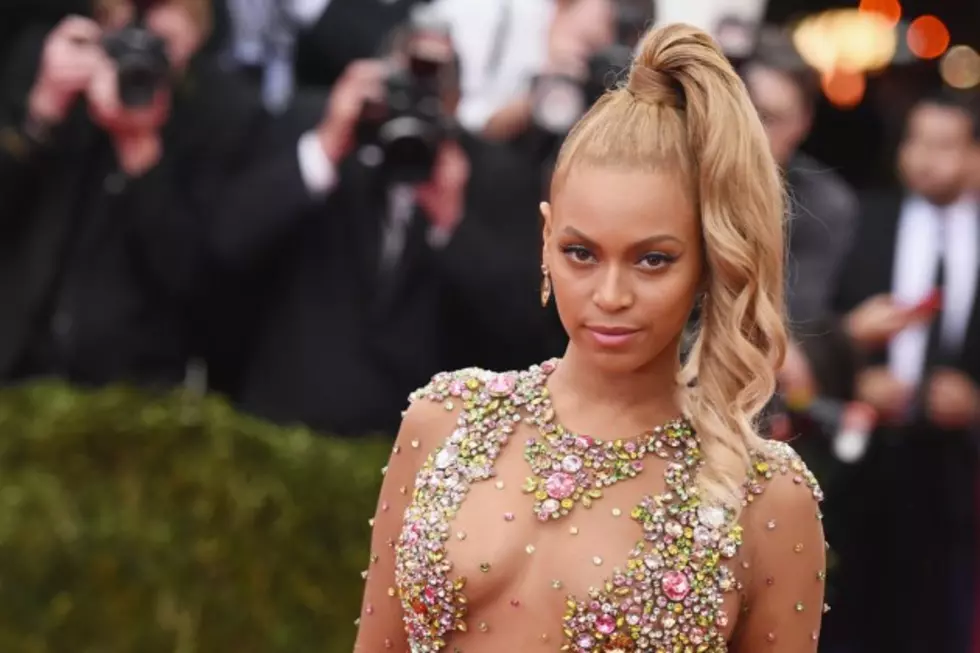 Beyonce's Vegan Announcement on 'Good Morning America' Upsets BeyHive
Mike Coppola, Getty Images
Beyonce usually has the BeyHive right in her corner, but after watching her Good Morning America announcement Monday morning (June 8), fans are disappointed with Queen Bey.
While sports fans were on a high due to the excitement of Game 2 in the 2015 NBA Finals on Sunday (June 7) -- the Golden State Warriors lost to the Cleveland Cavaliers 95-93 in overtime -- levels of anxiety heightened when Good Morning America aired a clip teasing an exclusive announcement Beyonce would make on Monday. The teaser had fans on the edge of their seats in anticipation for the big reveal. Unfortunately, happiness turned to disappointment when Bey's big news was simply more information about her vegan lifestyle.
GMA not Beyonce is responsible for leading the video with "something amazing she wants you to know," which naturally caused her fans to assume she'd be revealing a major event. However, the big news was the "Partition" singer speaking about her eating habits and flawless figure. "I am not naturally the thinnest woman," Beyonce said in a recorded video. "I have curves. I'm proud of my curves. I have struggled since a young age with diets. Finding something that actually works, that actually keeps the weight off, has been difficult for me."
While Beyonce's love for veggies and eating healthy is cool, the BeyHive was expecting to be enthralled with news of a forthcoming album, tour or even a new bun in the oven. When Bey revealed secrets about her diet, the BeyHive headed on over to Twitter to lash out at the singer.
Most fans couldn't understand what all the hoopla was about. "Beyoncé dropped a whole album and videos like a thief in the night but then makes a huge televized announcement about being a... vegan?," one fan wrote. Meanwhile other tweeters didn't point the blame at Beyonce, but at GMA for trying to boost ratings. "Let's be clear, @beyonce NEVER said she had a big announcement. That was @gma trolling for views. And Ashley Everett."
Keep reading to witness the BeyHive sound off on Beyonce's vegan surprise.
https://twitter.com/beyonce_posts/status/607977580524929025
See 20 Rappers & Singers Who Disappeared From the Spotlight