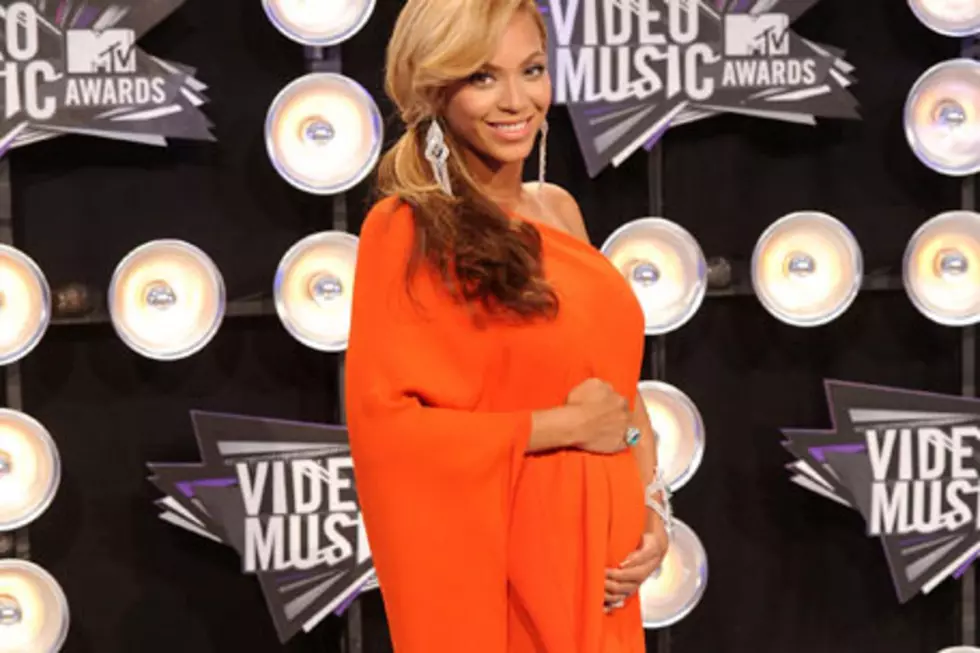 Jason Merritt, Getty Images
Breaking news: Beyonce is pregnant! According to MTV's official twitter account, Beyonce just walked down tonight's (Aug. 28) VMA black carpet and announced that she is expecting her first child with husband/rapper Jay-Z.
"OMG Beyonce just made a huge announcement on the #vma carpet! #baby!!!!!" MTV tweeted, along with a Twitpic of the singer holding her baby bump!
The 29-year-old surprised us all ahead of her live VMA performance tonight with the announcement of the evening.
Congratulations Beyonce and Jay!
Watch Beyonce's '1+1'


if(typeof AOLVP_cfg==='undefined')AOLVP_cfg=[];AOLVP_cfg.push({id:'AOLVP_1129462644001','codever':0.1,'autoload':false,'autoplay':false,'displaymnads':true,'playerid':'89761511001','videoid':'1129462644001','width':476,'height':357,'playertype':'inline','stillurl':'dynamic','videolink':'#','videotitle':'dynamic','videodesc':''});